In the Gap! Fun Improvisation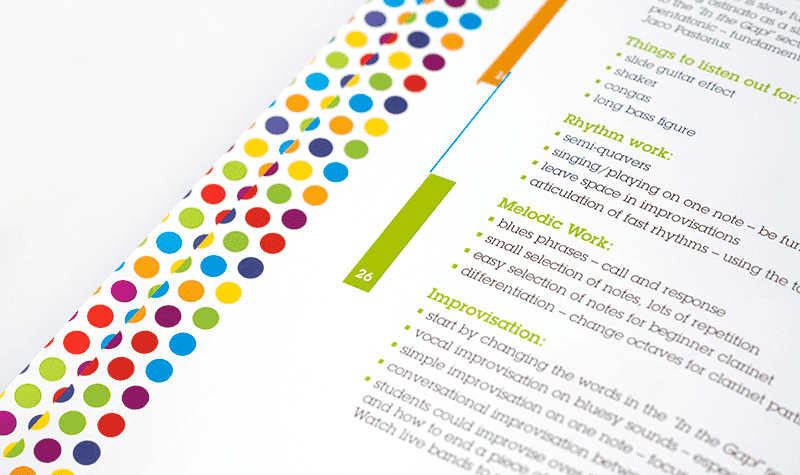 In the Gap! is an exciting new resource designed to allow teachers to introduce basic improvisation and creative music into their lessons. It has been developed as a result of over ten years of teaching experience, and is suitable for whole class, group and individual sessions. The book uses seven fun original songs from swing to disco to encourage pupils to have a go at improvisation in a comfortable and structured way. Being musically creative is easy and fun with In the Gap!
The book contains clear, concise teaching notes and ideas to develop and extend projects and link to other areas of curriculum. Teachers do not need any prior experience of improvisation to use this book – there are notated examples for students and even a written teacher "solo" for each song. The book is beautifully illustrated throughout with characters your pupils will love.
In the Gap! includes concert and Bb transpositions and is suitable for voice, percussion, classroom instruments, recorder, flute and clarinet. There will be more parts and transpositions available as downloads soon, please check the website! The book comes with a CD with catchy recordings for demonstration and performance. Downloadable piano parts are also available from the website.
Improvisation is a wonderful way to engage your pupils and develop their musicianship. In the Gap! makes it is so easy!
Next Step
About the Provider