In Harmony
In Harmony aims to inspire and transform the lives of children in deprived communities, through the power and disciplines of ensemble music-making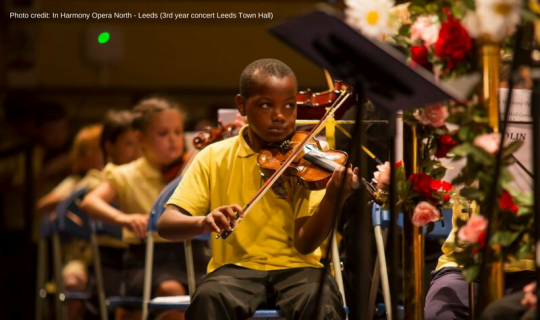 In Harmony aims to inspire and transform the lives of children in deprived communities, through the power and disciplines of ensemble music-making. The programme is funded by the Department for Education and Arts Council England, and has been operating in six areas in England.
Arts Council England commissioned NFER to undertake a national evaluation of In Harmony from 2012/13 to 2014/15.
This final report presents findings from across a range of data sources. It includes the analysis of outcomes for children in 11 In Harmony schools and a matched sample of comparison schools.
Next Step
About the Provider