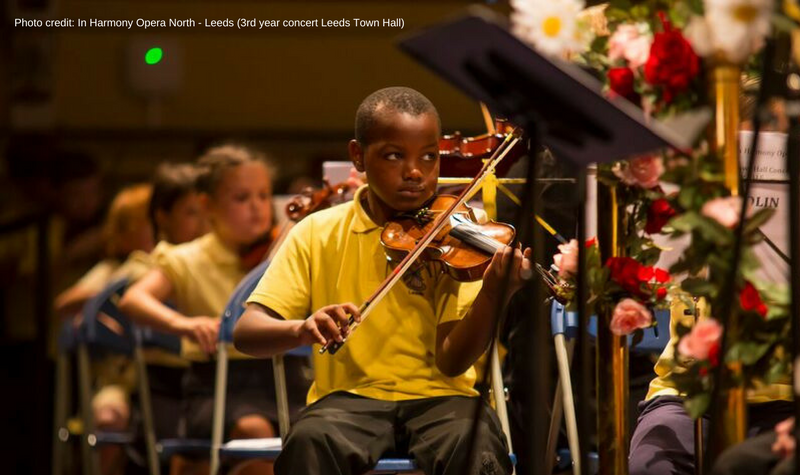 In Harmony aims to inspire and transform the lives of children in deprived communities, through the power and disciplines of ensemble music-making. The programme is funded by the Department for Education and Arts Council England, and has been operating in six areas in England.
Arts Council England commissioned NFER to undertake a national evaluation of In Harmony from 2012/13 to 2014/15.
This final report presents findings from across a range of data sources. It includes the analysis of outcomes for children in 11 In Harmony schools and a matched sample of comparison schools.
Next Step
Click here to read the NFER report.
Click here to read Andy Gamble's (Executive Head of Windmill and Low Road Schools Music Federation in Leeds) blog about the impact of In Harmony in his two schools.
Click here to view four short films which explore the ethos and impact of In Harmony
About the Provider