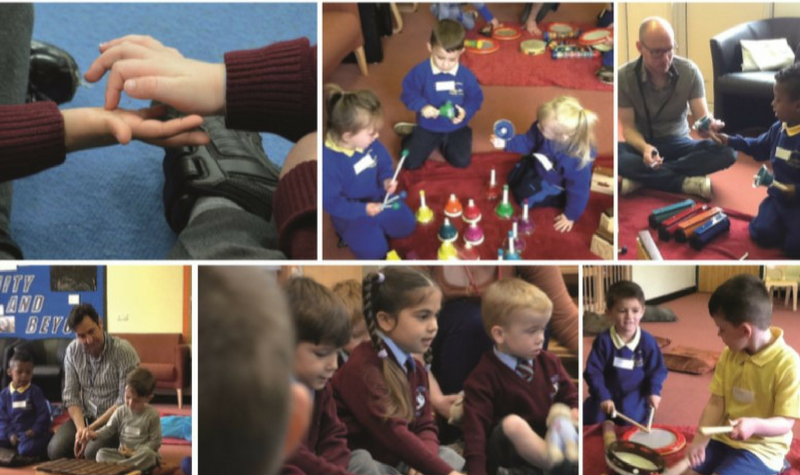 The report, by evaluation consultant Susanne Burns with input from clinical psychologist Michael Galbraith outlines the positive impacts of the transformational music programme on children, their schools, their families and the wider community in Everton.
The report draws on interviews with teachers and musicians, teacher observations, case studies of children developed by teachers, video footage, a parent survey and direct observation of activities by clinical psychologist Michael Galbraith, and shows:
Positive changes in personal, social and emotional development and communication skills of children under 5
Impacts on child development in areas including wellbeing, resilience, confidence, concentration, listening skills and social interaction amongst others
All parents responding to a survey reporting that In Harmony Liverpool has positively affected their relationship with their child and school and their involvement in the community.
The report cites success factors including:
Trust, collaboration, communication and sharing of expertise between early years teachers and professional musicians
Strong leadership at school level
Child-centred curriculum
Parent and family engagement

Next Step
About the Provider
Liverpool Philharmonic has been leading In Harmony Liverpool since 2009 with partner organisations in Everton including Faith Primary School, Everton Nursery School and Family Centre, The Beacon CE Primary School, West Everton Community Council, Resonate Liverpool's Music Hub, Liverpool Hope University, Beacon CE Primary School, Hopscotch Nursery and The Shewsy.