Home and School Online Resources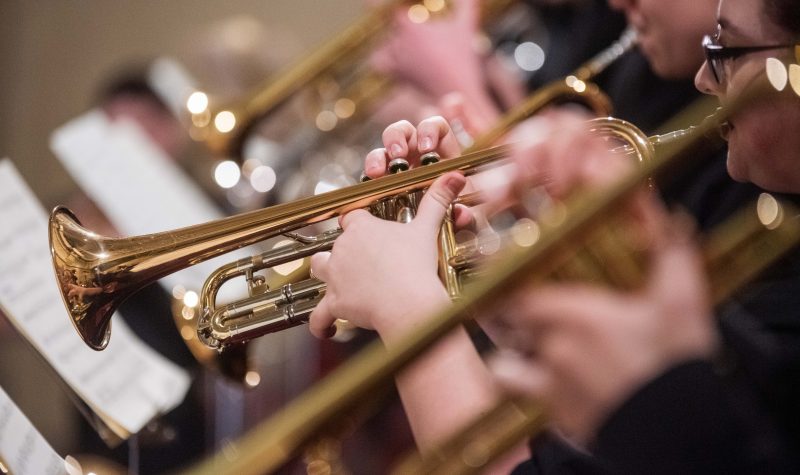 Below our partner organisations have provided a selection of home learning resources. You can read our collected Coronavirus (Covid-19) advice here and read our page specifically about online learning and safeguarding here. 
BBC Teach Bring the Noise 
Click here for a range of free, fun and simple online music resources that can be used flexibly at home or in the classroom. Aimed to inspire and engage children aged 4 to 7, the website offers interactive and inclusive activities for EYFS, KS1 and SEND pupils.  Resources include, 'Thunder Jam' an animation series that can tie into themes of Spring, weather and Vivaldi; new songs in a variety of styles such as 'Music Time' and 'Golden' with lyric sheets; British Sign Language versions of songs, and Found Sounds – a series of short films showcasing creative ways to turn everyday items into instruments with world-renowned saxophonist YolanDa Brown and the BBC Philharmonic.
Children can get started quickly and easily with Play It!, an online interactive music tool to help them learn about the different elements that make up a song. They can listen and layer sounds, play, clap or sing along, and even make and listen back to their own versions.  Over the coming weeks, children are invited to take part in the 'I am a Robot' sing, sign and dance challenge,  where adults can send in videos of their child's robot performance for the chance for it to be included in a new BBC Teach Bring the Noise music video.
SING UP
Sing Up has been working on a new Home Schooling Area of their website, which houses songs, videos and activities for teachers to download and then upload to a VLE for pupils to use at home. The page is here. You can view some of the resources on it whether or not you have an account or Membership with them but will be able to access more as a Member. Sing Up will be continuing to create and add more resources as quickly as possible.

MusicFirst
MusicFirst are offering free temporary licenses of some of their software including Soundtrap and Noteflight , as well as low cost upgrades/extensions to the renowned product Focus on Sound (used in around 800 secondary schools). Check out their website.
Faber Music
As schools close across the country and music teachers, parents & students look for ways to help music education continue at home, Faber Music have pulled together some of their most helpful books and resources to help make the transition a bit easier. Take a look.

MyMusic PB
MyMusicPB is an interactive online practice book for instrumental and vocal lessons.  They are now integrating video platforms for your safe, secure and effective remote lessons delivery.  More info and resources are available on their website.

Out of the Ark
Out of the Ark are sharing free resources to help you build a daily singing routine. They'll be providing songs for activities/challenges for teachers and parents to use in the coming weeks and full Words on Screen™ Videos of selected songs together with some activities to go with each song.

Song Source
Free songs for schools and primary school aged learners are available on this YouTube channel with backing tracks, lyric sheets and scores. The subscription fee has been waived.

Warwick Music
Warwick Music Group are offering free video lessons until the end of June to use and share. More info here.

TIME
There's a growing amount of online resources here from the Technology in Music Education (TiME) website, More info here.
Remote Instrumental Teaching Group
There is a new Facebook community group specifically for the remote instrumental teaching community. More information here.
Beat Goes On 
Beat Goes On are running online Body Beats body percussion sessions streaming live daily. Join in here.
Stave House
Stave House has a free music activity pack available for download. More information here.
Hal Leonard
Music Mark corporate partners Hal Leonard Europe are launching a range of initiatives to help people continue making music during these unprecedented times, via their online store. They are extending their standard educators discount to 15% with free shipping on all orders. Full details can be found here. Every week Hal Leonard will be providing free outstanding, fun and rewarding music lessons for Key Stages 1, 2 and 3 that can be taught at home. These can be found here.
#Learntoplay
Musicroom will also be launching a set of campaigns over the coming weeks – the following are already live:
Learn To Play
Everything needed for learning and teaching how to play an instrument, with special deals on instruments, accessories and sheet music.
Family Zone
Focus on first access to music for very young children, plus instruments and resources for adults to learn with their children.
Teach@Home
This focuses on products and resources for music teachers to set up remote working including microphones, headphones and teaching methods with free shipping on all orders.
The Great British Home Chorus
Gareth Malone's sensational online choir – over 80,000 people have already signed up. Hal Leonard Europe is proud to supply free sheet music for use by the chorus. Full details can be found here.
Royal Opera House
Royal Opera House is offering a schedule of free broadcasts and live content that audiences can access for free anywhere, anytime. More info here. 

English Folk Dance & Song Society
Explore free, downloadable materials for using English traditional folk song, music, dance, drama and other arts in your teaching and learning. Info on resources for all age groups available here.
Ocarina Workshop
Watch six videos for first ocarina lessons: playing tips, tunes and lots of play-along fun here.
During the crisis, Ocarina Workshop will give a free 'Play Your Ocarina – Book 1' with every Ocarina purchased through our website, one per ocarina (this includes, class packs, ocarina sets and single ocarinas), available here. Free downloadable resources to support BBC Ten Pieces are here and the new 'Adventurous Music-Making' publications can be accessed from this page – all six titles are now complete, with pupil books, teacher books and audio CDs.
Music Mark will update this page as and when our partner organisations share resources with us. If you have a resource you'd like to share with out membership please email information to fi.simpson@musicmark.org.uk