Hitting the spot: Music and social impact toolkit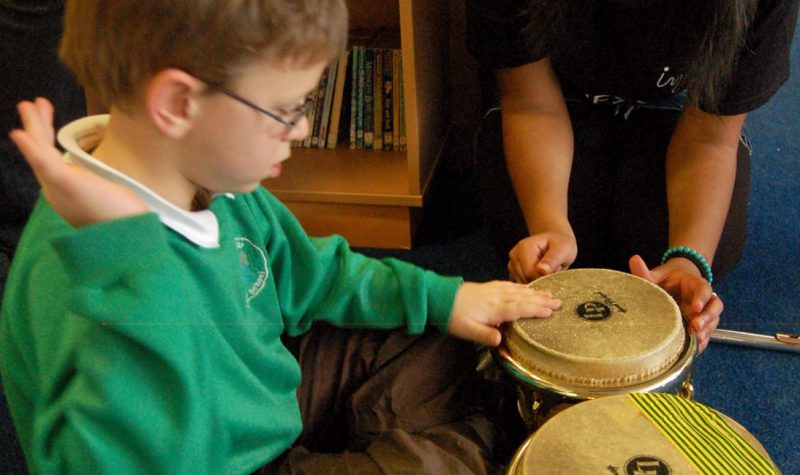 'Hitting the spot' is a new toolkit, designed for Hub lead and partner organisations who want to better understand and develop the social impact of their activity and strategy. It's built from a two-year consultation and co-design process with over 40 Hub leads and 50 other music organisations, led by World Pencil, soundLINCS, Brighter Sound and musinc, with supported from Youth Music.
This process found excellent new examples of the social impact of music education activities across the country. The toolkit distils the know-how from this body of experience into 9 steps for Hub planners, illustrated with case studies and resourcing examples, as well as ingredients for music leading and teaching. In 2017, Schools Minister Nick Gibb set out a long-term aspiration for Hubs to support social mobility. This toolkit celebrates the sector's existing work and galvanises Hubs and others to take this forward in championing the social mobility agenda.
Next Step
Click below to access Music and social impact toolkit.
About the Provider

soundLINCS is a not-for-profit community music organisation delivering high-quality and innovative music making opportunities for all ages, abilities and needs since 1998. Our vision is that everyone has an opportunity to be empowered through music.