Grumpy Sheep Music's Songs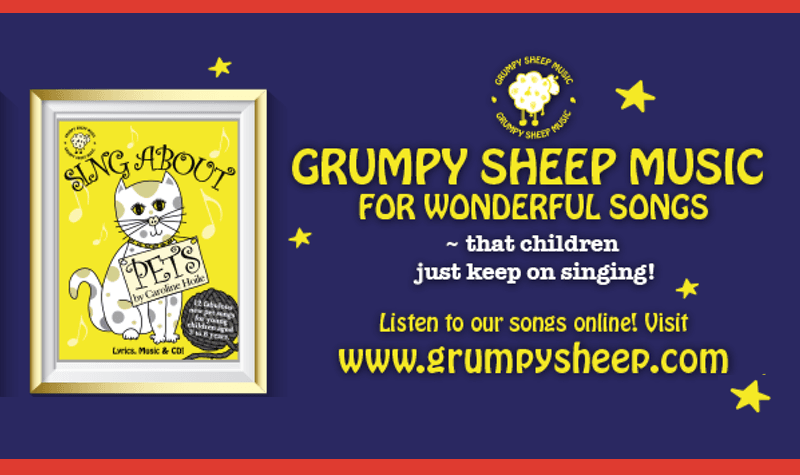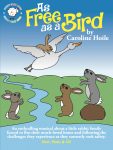 'One World To Share' is our song written for Primary School children to celebrate Refugee Week.   It's great for schools and children's choirs. for primary school children for Refugee Week 2016.  The song will hopefully raise awareness amongst children and share a thoughtful message with their audiences. It's upbeat, celebratory and very catchy!
A demo of the song can be viewed below:

It's hoped that schools and any interested singing groups will have the time now before Refugee Week to learn the song – and then give their own performances of it during Refugee Week.
Our Songs for Early Years Children are incredibly catchy and really easy to learn ~ and remember. Lots of them invite actions and dance, too! They're written in all sorts of styles for younger voices with well thought out, appealing lyrics, and our own inimitable and thoroughly engaging melodies, which children (and their teachers!) love to sing. Young children learn so much through singing, and Grumpy Sheep Music songs make learning enjoyable!
Grumpy Sheep Songs for Primary Children are written in just about every genre, rhythm and tempo imaginable, with meaningful, well-crafted and engaging lyrics. They're incredibly catchy, vibrant and easy to learn. With an interesting and varied topic base, Grumpy Sheep songs are great teaching tools. And as children enjoy singing our songs so much, they don't realise that they are learning as they sing!
Apart from our dedicated songbooks, each time you buy one of our musicals and nativities, you have access to each individual song within the musical.
Many of the songs within our musicals can be enjoyed and sung individually as completely stand-alone works. So you can use them to sing in class or assembly, in concert with your choir, or as a useful resource to complement topic work.
The songs are available in CD and MP3 format, with professionally arranged backing tracks, too. You don't have to be a music specialist – or even play the piano to enjoy them!
We're currently making available a range of individual songs as Single Song Downloads to buy individually. With each song download we provide an MP3 with vocals, an MP3 with backing tracks, piano music and also a lyric sheet
About the Provider
Grumpy Sheep Music specialise in unique musical plays, nativities and songs for pre-school, primary and special needs children - and their teachers. Written by Caroline Hoile, one of the most well established children's songwriters in the UK, our musicals and songs are not only educational, but great fun too.