Free Funding Guide for music education in your school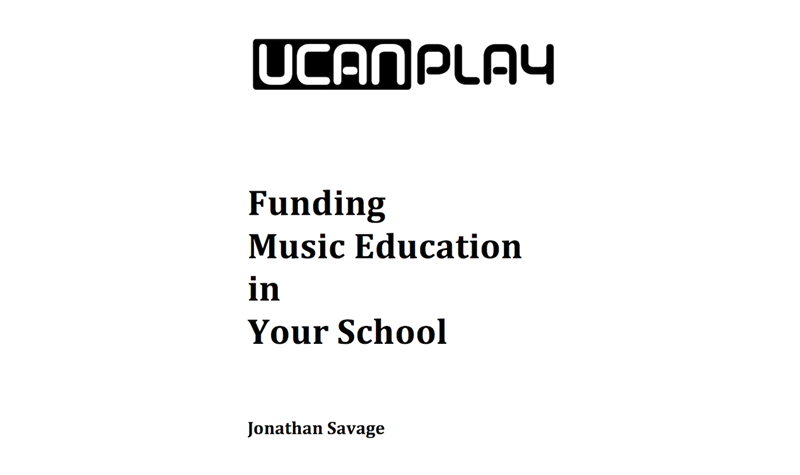 Welcome to this free guide on how to fund music education in your school!
UCan Play has successfully worked with many music teachers and departments across the United Kingdom over the last 12 years, helping them to develop their music provision in exciting new directions with a range of funding. Many schools that we have worked with have benefitted from injections of funds to help develop and expand their work.
We have also been successful in working in partnerships to fund music education in a number of ways, including:
Working with local headteachers and others to win music education hub funding from Arts Council England to create the Love Music Trust in Cheshire East;
The creation of innovative solutions to teach musical instruments to children in geographically isolated primary schools with NYMAZ and the University of Hull through funding from NESTA, the Arts & Humanities Research Council and Arts Council England;
Running a community arts, music and heritage project with funding from the Heritage Lottery Fund.
This guide is a distillation of what we have learnt through our collaborative, partnership working with schools, music education hubs and the music industry.  We hope you find it a useful addition to your work.
Next Step
About the Provider
UCan Play has links with all the major music instrument manufacturers and distributors and can source any item of musical equipment at a preferential rate. From Steinway pianos, to guitar plectrums, we help support high quality music education.