Downloadable Classroom Posters from NST Music Tours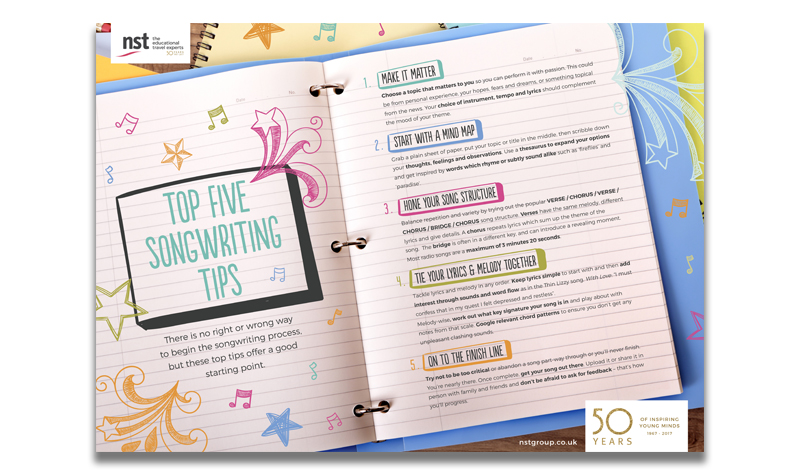 You'll find a number of posters to download for free on NST's website, including.
– Top 5 songwriting tips poster: There is no right or wrong way to begin the song writing process, but the top tips on this poster offer a good starting point.
– Musical dynamics poster: A bright and handy poster explaining how levels of volume are indicated in pieces of music.
– Positive classroom poster: This poster demonstrates how we can all help to create a positive classroom environment with the language we use.
About the Provider
Our dedicated team of music specialists provide music tours to destinations in the UK, Europe and worldwide. They advise on and organise everything from tour arrangements to performance venues, concert promotion and support whilst you're away.