Digital Innovation in Music Education
"Innovation is the achievement of significant sustained impact through developing and applying new things." – Golant Innovation / Audience Agency
Working together, the aim is to highlight and engage with:
New products or services
New processes or practices
The evolution of what is already happening
Opportunities from other sectors
The possibility new business or operating models
This is NOT just about identifying innovation but realising and adopting its potential.
At the Music Mark Annual Conference in Brighton in December 2021, Connect Resound, Music Mark, Music for Youth, and Wiltshire Music Connect launched the idea of setting up an alliance of organisations and individual practitioners committed to raising awareness of and the adoption of innovative digital technologies for the benefit of children & young people's music education and learning (in UK) including:
Performance, tuition, creating and sharing music in formal, informal and non-formal settings
The alliance aims to be an 'environment' in which different expertise, knowledge and ideas can come together and be shared whilst recognising that innovation is different for different people at different stages of their learning / setting/ locations. It is for those with limited digital access as well as those with the best and fastest.  It is hoped that the alliance will make it easier for stakeholders to engage with a pressing issue. It will also enhance ways for those who have already gathered knowledge and created resources in Digital and Music Education & Learning to share them and to develop partnerships, innovation projects etc.
The alliance will consider:
What is possible now but perhaps not widely known / adopted
What is happening now – who is doing what and where?
What will be possible soon for educators and young musicians
What may be possible in the future
Organisations and individuals across the UK with an interest in how the Digital agenda can benefit music education and learning for Children & Young people. Including:
Music Education Hubs and their partners
Schools
Individual practitioners and organisations
Ultimately children & young people
---
We are keen to develop our online space where the Music Education sector's work in digital innovation can be profiled and shared with more links to resources, events and examples of innovative practice.
We have therefore created a short survey to gather information to help us all to learn from each other about recent or ongoing digital innovation projects.  If you or one of your colleagues has something you would like to share, please complete this short form telling us about it: https://forms.gle/YuoTa5LMWucvw3hT7 
Next Steps
> Sign Up to be part of the alliance here
> Find existing resources and information on the Music Mark Website here
> Submit a resource which demonstrates Digital Innovation in Music Education to be added to Music Mark Website here or share details of an event here
> Complete the short survey telling us about a planned, recent or ongoing digital innovation project that you would like to share with colleagues in the music education sector
About the Provider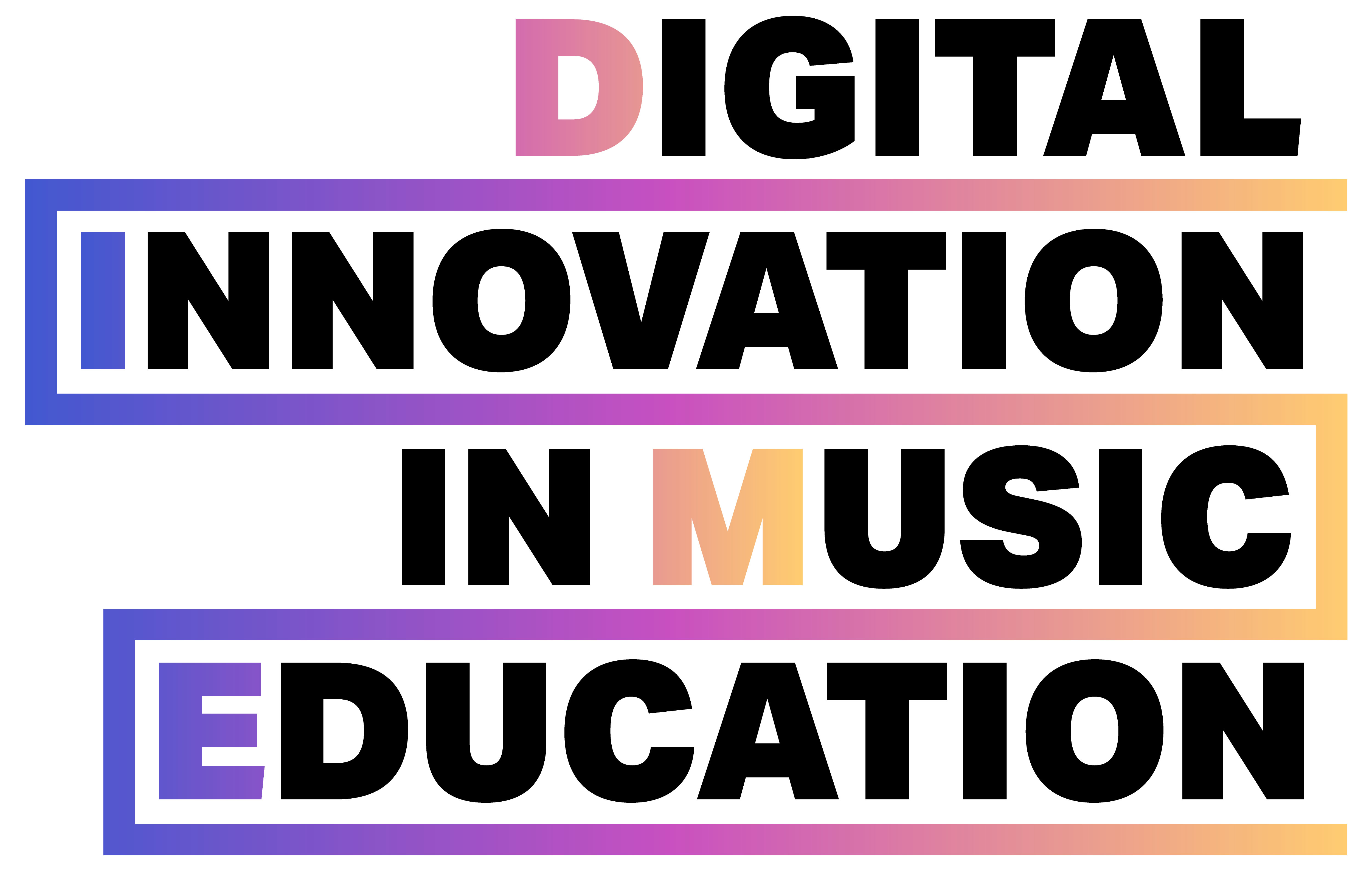 An alliance of organisations and individual practitioners committed to raising awareness of and the adoption of innovative digital technologies for the benefit of children & young people' music education and learning (in UK), launched by Connect Resound, Music Mark, Music for Youth, and Wiltshire Music Connect