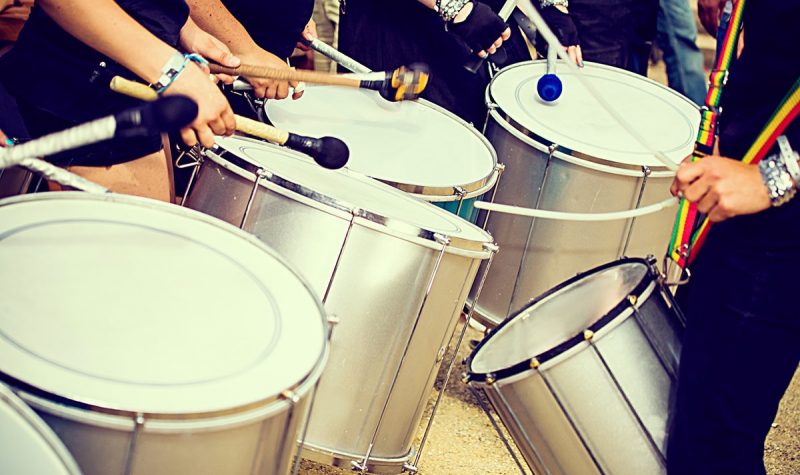 Beat Goes On deliver a range of online and in-person CPD and workshops for pupils and staff across the UK and internationally.
STOMP-style Body Percussion
Inspired by BGO Director Ollie Tunmer's experience as a cast member with STOMP, these sessions are fun, high energy and adaptable for all ages.
Afro Brazilian percussion including Samba
Explore a range of fun and funky rhythms and instruments that draw upon BGO facilitators' experiences in Brazilian and UK carnivals.  Authentic instruments are provided.

Body Percussion with Literacy
Based on our work with literacy specialist Pie Corbett of Talk4Writing.  Taking set texts or children's own creative writing, we explore its rhythmic potential when it is spoken out loud.  We then use this as a stimulus for body percussion composition.
Junk Percussion
Stop, look, listen – explore the sonic world around you!  Create or source your own instruments with support from our 'JunK Percussion Guide' then allow us to take you on a journey where science and music meet, in a very funky way!
Whole school workshops and CPD packages
Our bespoke packages are designed to benefit your whole school community. We can tailor a package to suit the individual needs of your pupils and staff. Contact us for more information.
About the Provider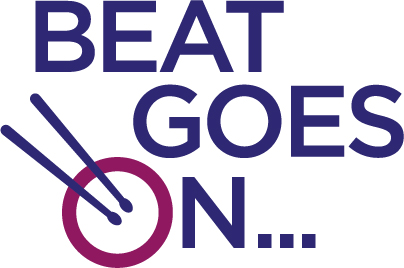 Beat Goes On provides STOMP-style body percussion and samba drumming workshops, as well as meaningful CPD for music teachers.