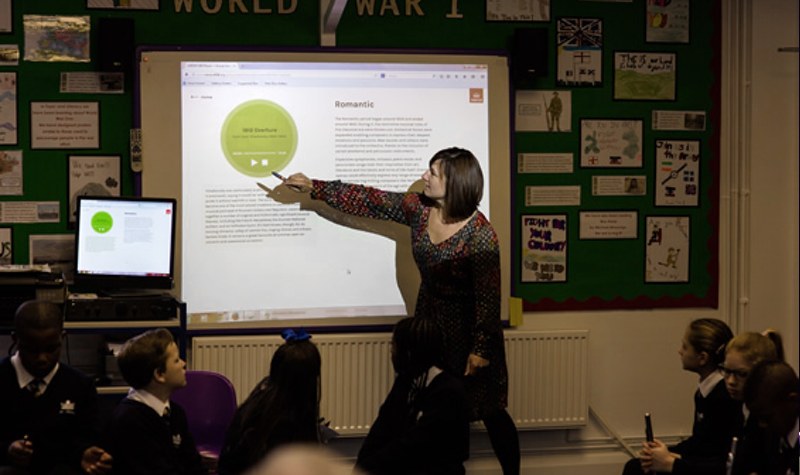 Bring the magic of music to the classroom
Classical 100 is a free resource for primary schools in the UK that'll ignite enthusiasm for classical music in your classroom.
Classical 100 features 100 pieces of classical music in a dynamic list, ranging from Bach to Bernstein and Handel to Haydn. You can sort the music by mood, instrument, tempo and historical period, or in any other way that suits you.
Make your lessons more engaging
Each of the 100 pieces features its own musical challenge.
Challenge your students to complete the activities. Listen, learn and explore all 100 pieces. The challenges are fun and flexible enough to use in a number of ways – from short starter activities to longer pieces of work spanning several hours.
Accessible to all
You don't have to be a specialist music teacher to use it. 
Each challenge includes a helpful guide and all the resources you may need to tackle it with your class. Even if you're not too confident with music, you can still bring the magic of music to your classroom.
Next Step
About the Provider
ABRSM is the UK's largest music education body, one of its largest music publishers and the world's leading provider of music exams, offering assessments to more than 630,000 candidates in 93 countries every year.