Charanga Secondary
Charanga Secondary brings together groundbreaking content and purpose-built technology, enabling students to develop their musical skills and creativity in and outside the classroom.
Charanga has added Charanga Secondary, a new programme for secondary schools, to its award-winning music teaching and learning platform. YuStudio, a cloud-based digital audio workstation (DAW), is integral to the programme. Together with Charanga Secondary's specialist content, the DAW offers students aged 12–16 the perfect introduction to digital multitrack recording and sequencing. You'll find everything in one place, including ready-made projects supporting YuStudio's use and dedicated workspaces to set and assess work online. Students can continue to develop their musical skills and creativity outside the classroom via Yumu, the student-facing part of the platform.
Next Step
To see what Charanga Secondary can do for you and the young people you work with, click the button below for a free 30-day trial. There's no software to install or obligation to subscribe afterwards.
About the Provider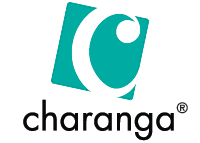 Over 68,500 teachers in 64 countries use Charanga's online platform and award-winning music education programmes.