About Music Excellence London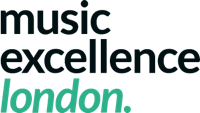 Music Excellence London Statement
July 2017
Many thanks to music educators and cultural partners across London and beyond for engaging in and contributing to Music Excellence London, the capital's network supporting excellent musical teaching and learning at Key Stage 3 in London schools. Music Excellence London combined the Peer to Peer and Teach Through Music London Schools Excellence Fund programmes, creating a single London-wide offer.
Over the last two years we have engaged with 631 teachers, head teachers and schools, arts and cultural organisations and Music Education Hubs. We have hosted 6 Teachmeets, 2 Inspire days, 4 webinars, and published 43 online resources.
Through Music Excellence London we now better understand the needs of teachers working at KS3 and how as a sector, we can support them. We know teachers require ongoing networking opportunities. We recognise that they need conversational opportunities, time to share practical approaches to delivering a lesson and face-to-face support. We know that online resources and CPD is hugely valuable and we will continue to respond to this need. We also recognise you as individuals and that you have different priorities; whether that be CPD, signposting to research, strategic support or an improved understanding of London's musical offering. We will continue to listen and respond and support teachers in their practice.
Today, we conclude Music Excellence London's current programme of activity by hosting INSPIRE: We're all in this together; at LSO St. Luke's.
But whilst activity draws to a close this summer, Music Excellence London will continue to exist online and via social media and we encourage all colleagues in the music education sector to continue to check in with the progress and developments. We also encourage all members to connect with their Music Education Hub lead for ongoing professional development opportunities.
Philip Flood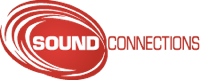 Sound Connections
Bridget Whyte
Music Mark

Kate Atkinson
Trinity Laban Conservatoire of Music and Dance
About the Provider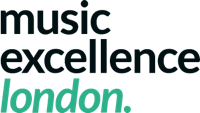 From 2015 to 2017, Music Excellence London ran as a dynamic network of classroom music teachers, music education hubs, cultural organisations, and the wider music education community, supporting excellent musical teaching and learning at Key Stage 3 in London schools.