5 Resources for Instrumental Music-Making ­and­ Whole-School Music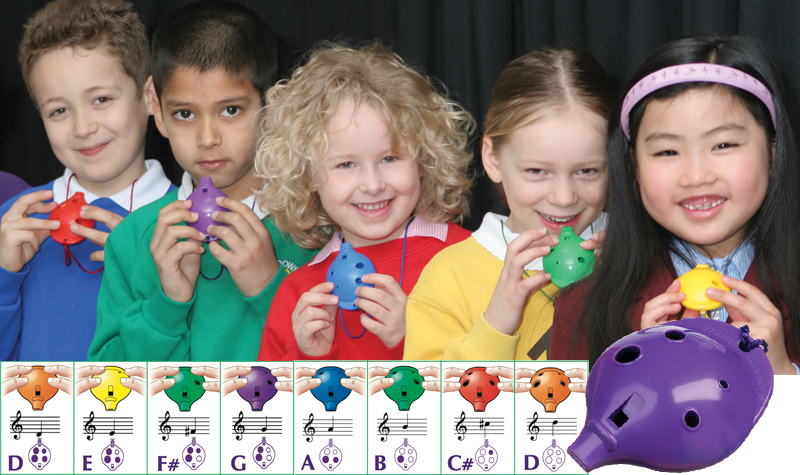 These free resources offer a progression pathway for instrumental music lessons and singing throughout the primary years and into secondary. They clarify the place of ocarina-playing within the music curriculum and model the ocarina's effective use in whole-class lessons:
These resources are written for music specialist and peripatetic teachers as well as for general class teachers and senior leadership teams.
'Whole-School Ocarina-Playing' and 'Ocarina Music Curriculum' cross-reference the English National Curriculum Music Programmes of Study and the Model Music Curriculum to help with curriculum development and whole-class musicianship and skill acquisition.
'Ocarina Beginner', 'Ocarina Composer' and 'Ocarina Explorer' include free teaching notes, progress charts and an outline overview for each Adventurous Music-Making title: over 300 songs, 12 hours of play-along music recordings, teacher and pupil books for ocarina-playing, singing and playing other musical instruments in a whole-class setting.
Next Step
If you've enjoyed these, why not try these free resources from the Ocarina Workshop?
About the Provider