Zoom and Online Safeguarding in the age of Cornavirus COVID-19
6th April 2020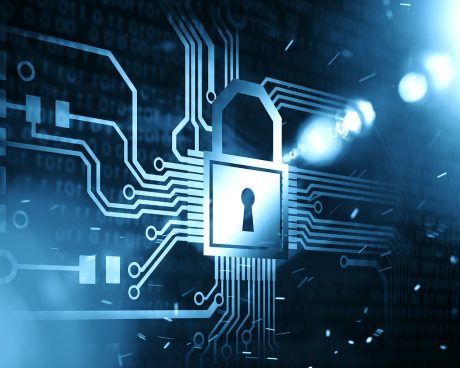 As the UK lockdown continues, the education community is increasingly required to develop their online offer. The platform Zoom is being widely used to support, what is for many, a new way of working. 90,000 schools across 20 countries are now using the platform. Many of us in the UK Music Education sector will have spent considerable time in Zoom meetings in recent weeks. Whilst it is a brilliant way to stay connected with colleagues and provides an opportunity to find new ways of working, the company has not been without criticism.  As the BBC have reported, in the past attackers, so-called 'zoom-bombers', have been able to remove attendees from meetings, spoof messages from users and hijack shared screens. Numerous users of the service have pointed out the risk of 'zoom-bombers' is easy to control by ensuring that the host of the meeting has to accept the participant into the meeting and Zoom have been quick to respond to the criticisms it's so far received.
Some of our members have been in touch alarmed by a recent report in Forbes and are uncertain that the Privacy Policy makes it an appropriate platform for teachers to use with children and young people. Safeguarding is of course a serious concern for all of us and we have been maintaining a new resource Online Music Teaching and Safeguarding to support with this. The resource includes a risk assessment one of our hub-members provided which we think would be of value to anyone developing their online learning offer.
The different membership packages available to Zoom users may be confusing you. Music Education organisations we've spoken to are primarily using Zoom Education or Zoom Business.
Zoom Business ensures that teachers do not use any personal data and all that is in the system is their work email, it comes with dedicated phone support and can be branded.
Zoom Education is the Zoom package most commonly used by schools and universities, each meeting supports up to 300 participants and allows for digital whiteboarding and one-click content sharing.
In response to the recent surge in Zoom usage and the related concerns, on 1st April Zoom published a blog. New support and resources for Zoom Education users includes:
Any member teaching online needs a considered approach to safeguarding. A member recently shared helpful key rules they've adopted for online learning;
Ensuring it is always the parent who is logging into the lesson so child-related data is never used.
Stipulating that teachers do not use their phones as their host device.
Locking the meeting so no-one else can enter.
Disabling screen sharing.
Not sharing URL's for meetings on social media.
Not accepting or using a link unless you know the source.
The tutor is the host of the meeting and has to allow someone into the session.
The tutor and participant are joining through the Zoom platform
They also opted to prevent the recording of lessons and chat during sessions. Others in our membership believe that the risks of recording a lesson are few and there are numerous potential benefits. The issue around recording lessons relates to the misuse of visuals.  This could only be by the tutor or organisation, so if it occurred it could be dealt with.  Potential benefits include:
The tutor knows it is being recorded and is safer knowing that their delivery is backed up by the recording in case of any challenge by the participant or family.  The same applies for the parent/carer.

 

The quality of delivery can be monitored and improvements made.

 

Account settings mean that deletion of a recording is only possible at owner level.

 

If a parent/carer or pupil wants to review an element of the lesson the recording can be provided, this may help support learning.

 
There is a risk/benefit assessment to be made here. Of course, Zoom is not the only platform available for online learning, but whether you are using Facebook live, Skype or any other medium it is important that you protect the young people you are working with and yourself and seriously consider the safeguarding measures you have in place around online learning.
At Music Mark, we are not tech safety experts but are gathering the best available advice to support you and your team as you decide about the future of remote working for your organisation. Please do share your thoughts and experiences relating to online learning as we are keen for our members to learn from one another. If you have specific questions about Zoom we have members currently using the platform who may be available to talk with you, having dealt with similar questions and concerns you're facing. It is necessary for all of us in the education sector to reflect on our policies and processes for ensuring online safety. The platforms available provide amazing new opportunities but we must understand the risks and mitigate against them.
Further reading:
On 1st April Today in Focus from The Guardian focused in part on Zoom and how to use it safely. Available here.
A recent Zoom blog on concerns raised about end to end encryption is available here.