Win £250 worth of Normans Instruments for your school!
24th January 2018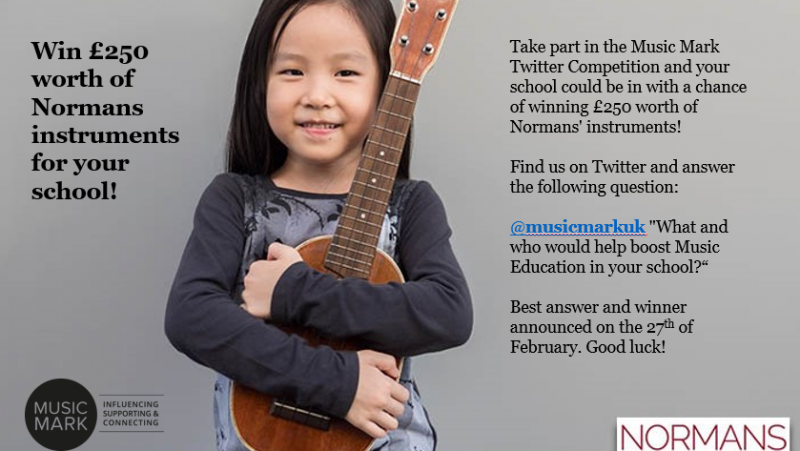 Calling all schools in England!
We want to celebrate the teachers and members of staff who are dedicated to offering and delivering a broad and balanced curriculum. High quality music education can lead to positive, even transformative social outcomes for all children and young people and it is vital we continue to support and celebrate these efforts.
Take part in our Twitter Competition and your school could be in with a chance of winning £250 worth of Normans' instruments!
Find us on twitter and answer the following question by the 26th of February:
@musicmarkuk "What and who would help boost Music Education in your school?"
Best answer and winner announced on the 27th.
See you on twitter. Good luck!