Wiltshire Music Connect announces webinar series looking Over the Digital Horizon of Music Education
13th December 2021
An opportunity for global experts in technology, education and music to gather with teachers and educators to explore innovations that will shape the future of music education – in and out of the classroom.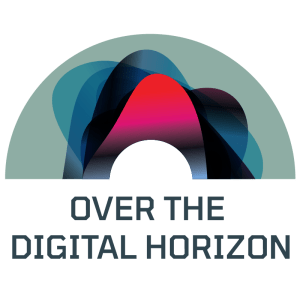 Wiltshire Music Connect, the Music Education Hub for Wiltshire, is delighted to announce the launch of the Over The Digital Horizon webinar series, taking place from January – March 2022.
Curator Ben Sellers explains:
"We're asking the music education sector to join us in exploring and shaping the role that technical innovation is going to play in our work. From using virtual reality to simulate auditions and performances, to latency free virtual choirs, and from using smart watches to monitor posture and accuracy to designing truly interactive soundtracks for video games, this technology is already here and we now have the opportunity to use and explore it"
Wiltshire Music Connect Director Nick Howdle adds:
"The last couple of years have shown the great potential and benefits of incorporating digital approaches into mainstream music education, – but we know that the sector needs more support, and guidance. We invite delegates to join leaders in the field of music and innovation in a national conversation about how we can harness this potential and really transform the music education offer for children and young people. This webinar series will provide lots of inspiration, advice and tools for participants to take away and use, but we hope it will also facilitate ongoing conversations and ideas exchange between educators, musicians and technologists."
The organisers hope the sessions will be of interest to those working with Music Education Hubs and music services, teachers and educators, musicians and music leaders, technologists, artists and arts organisations, funders and policymakers, and academics with an interest in this area.
There are four sessions in the first Over The Digital Horizon series:
Session #1 Horizon Gazing: How might technology shape music education in the coming years? Discover how augmented and virtual reality can transform access to music for all, and explore exciting new tech tools for making music and sounds. Weds 19 January 2022 @ 16:30 GMT
Session #2 Turn On, Tune Up: The future of instrumental tuition. Develop strategies, tools and techniques to adapt and transform instrumental tuition and ensemble playing for the gamer generation. Wednesday 9 February 2022 @ 16:30 GMT
Session #3 Home & Away: There are now myriad platforms for composition, production and podcasting. In this session we will survey a variety of existing and 'on the horizon' software platforms and online teaching resources, and consider affordable home-studio equipment set ups. Tuesday 8 March 2022 @ 16:30 GMT
Session #4 Beeps & Bytes: Composing for video games. Learn how to support students to discover and master the art of composing and producing music for games with insights from industry insiders. Thursday 17 March 2022 @ 16:30 GMT
To find out more and book onto the sessions, visit: https://wiltshiremusicconnect.org.uk/over-the-digital-horizon/
Members of Music Mark can access a season ticket at a special discounted rate here.