What is it like to study music at university?
20th December 2018
This article is taken from the the first edition of Y ME? (Your Music Education) , January 2019, written by Rebecca Rimmington. This newsletter hopes to provide young musicians and music enthusiasts with guidance on how to continue their music studies and advice for future music careers. Y ME? is written by young people for young people. Sign up to the mailing list or email info@musicmark.org.uk to contribute to the next edition.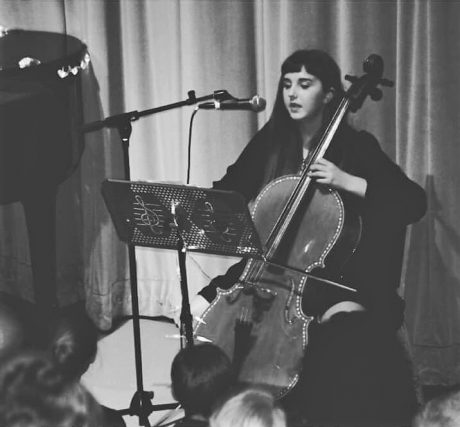 In a Q&A, 2nd year music student Amber shares her musical journey journey to university and provides some advice for the future.
1. Why did you decide to study music?
In all honesty, I'm not too good at anything else. I've spent most of my school life dedicated to music and because I'm so passionate about it, it was all I wanted to focus on! Choosing to study music was an easy choice for me, as I've never once thought to study something else.
2. How did you choose with HE/FE institution to study at?
I actually never went to any open days for the University I'm at (University of Nottingham), instead I visited a friend and she took me to one of her music lectures and I just knew instantaneously that it was a warm and friendly environment. I started looking into the actual course and the modules really appealed to me, so then I looked at the area where the university is, to see if it was a city I'd enjoy and after doing a few Google searches I knew I'd feel at home in Nottingham!
3. What do you study as part of your music degree?
I study a massive range of musical elements, ranging from Music Theory, Music History and musicology to Music technology and composition. My current modules for this year are: Jazz, Conducting, Composing for Word and Moving Image, Sound Design and Synthesis, Digital Composition and Electroacoustic Composition.
4. What musical opportunities are available at university even if you don't study music?
There are so many music societies at university! There's everything ranging from Rock Music to Classical, Folk Music to Brass Bands. It really is very inclusive of anyone who doesn't study music.
5. What advice would you give to someone who is still at school and thinking about studying music?
I'd definitely say to look around, because there's so many options for music and we're lucky that there are so many institutes tailored to our specific needs, you have everything from conservatoires, universities, institutes that focus more on music production etc. Music is a valid degree and you shouldn't feel like people won't take you seriously if you wish to study it! So don't be put off and definitely study it if it's something you love. If you're unsure or have a bigger interest in something else, then you won't miss out as universities provide lots of different societies for music!
6. What are your career aspirations?
My career aspirations are a bit up in the air at the minute. But I know I'd either want to do a masters in Russian Music or focus more on electroacoustic Composition and making weird music!