Week of 100 gigs to transform young lives
18th January 2017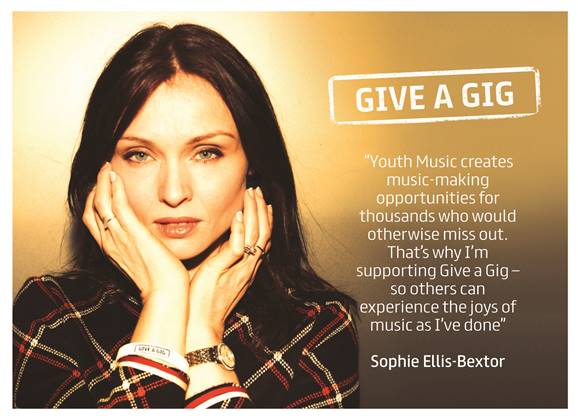 Youth Music is calling on music lovers, musicians, promoters and venues across the nation to put on a fundraising gig between 24-31 March 2017.
Give a Gig Week will be a nationwide music-making extravaganza, with the goal of having 100 gigs take place in this one week.
Matt Griffiths, CEO of Youth Music, says:
"We're really excited about Give a Gig Week. The money raised from the 100 gigs across the country will ensure that young people experiencing challenges in their lives can regularly make music. Musicians, bands and those making music for fun know first-hand the personal and social benefits of music-making and how it can help overcome really difficult situations. I urge you to get involved and put on a gig so that many more young people have that opportunity too. "
You can learn more, get a support pack and sign up by visiting the Give a Gig website.