Voices Foundation wins quarter of a million-pound grant
27th May 2022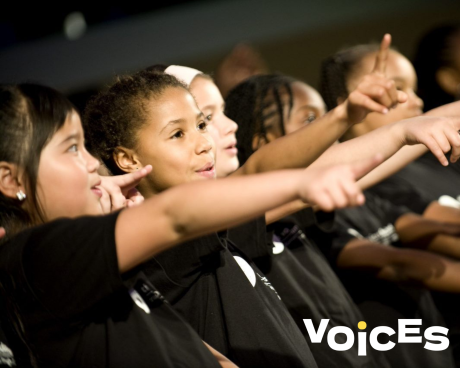 Voices Foundation has recieved their largest grant in the 29-year history of the organisation. £257,000 over three years from the Paul Hamlyn Foundation.
The award will extend Voices Foundation's reach and impact in music education making it possible for Voices to benefit more pupils experiencing systematic inequality and barriers of learning; deliver specialist work in evidence, learning and evaluation; and further advance our staff training and development programmes.
Voices Foundation, which reaches over 50,000 children across the UK and mentors  1,405 teachers is committed to ensuring that music is accessible and inclusive for all. The quality of school-based music education is unacceptably variable and children attending schools facing additional challenges or with fewer resources are disproportionately affected. The award builds on the research Voices have undertaken with PHF, which shows that music activity can create an accessible environment through which children experiencing disadvantage can learn, as well as supporting their language and communication skills.
Rigorous research and evaluation are intrinsic to Voices work. This award will enable Voices to collect in-depth data and the resulting insights will be used to continuously improve the delivery of our singing programmes, increasing positive outcomes for school staff, children and young people. We will also share our learning with sector colleagues to help develop wider strategic conversations around music education in the UK.
Voices Foundation CEO, Manvinder Rattan, said: "I am so proud that Voices Foundation has been awarded such a substantial grant by Paul Hamlyn Foundation. It demonstrates the worth of the work we do and the effects it has on teachers and through them, the well-being, and futures of our children. The grant will help power our evaluation work which in turn will help drive up the quality of what we do."
The funding awarded is from a £30 million pot which is distributed across six funding priorities where PHF wish to see change. Their commitment to social justice underpins all these priorities. This Fund supports work which enables pupils in formal education settings, particularly those experiencing systemic inequality or disadvantage, to thrive through engagement with high quality, arts-based learning.