Update for the Music Mark Membership
30th July 2020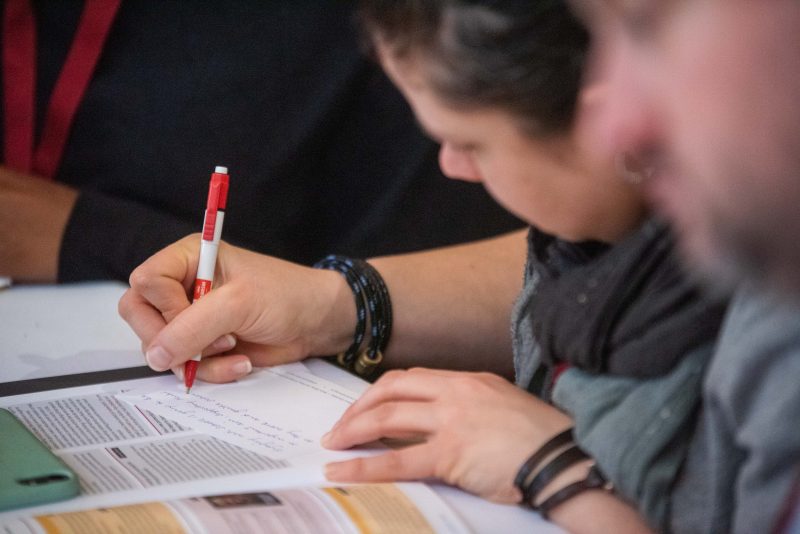 Your Music Mark team is working hard over the summer to get answers and help for you.  Conversations with Arts Council England, the Department of Education and our members and partners across the sector are all ongoing, with the aim of achieving some certainty.
Here are the main areas we're working on:

Hubs (including LA ones) can apply for the Culture Recovery Fund
Arts Council England have shared with us that they are distributing £500M of the Culture Recovery Fund and that Music Education Hubs are eligible to apply.  Grants of £50k to £3M will be available to culturally significant organisations who were viable pre-lockdown but are at risk of insolvency by March 2021.
Applicants will need to show that they have taken advantage of existing schemes and exhausted all other reasonable options for sustaining their organisation.  They will also need to argue their cultural significance, for example being the only cultural investment by Government locally or being the largest cultural employer in the area.
Applications for the first round (approximately £375M) will be open 10th to 21st August and the second round (for the remaining £125M) will be open 21st August to 4th September.  It is expected that competition will be fierce and all the funding will be allocated in these two rounds.
https://www.artscouncil.org.uk/funding/CRFgrants#section-1
Music guidance from the Department for Education
We were promised a draft version for early w/c 20th July but it is still working its way through the approval stages.  Bridget has now learned that all Covid-19 related guidance is subject to a 'triple lock' approval process involving Public Health England, then Cabinet, then Number 10.  Where is this guidance in the process?  We don't know.
We are optimistic that the Prime Minister will look favourably on guidance that helps music to happen in schools.  As Mayor of London, Boris Johnson said that music was a "vital" part of music education and spoke fondly of his own primary school music experiences.
Our contact in the Department for Education has confirmed that the DCMS guidance for professional musicians does not apply to the education sector.  We are not expecting the subject-specific guidance to contradict the existing guidance to schools (2nd July) and out of school settings (1st July).
Funding for the public sector pay award announced last week
Thank you to everyone who has responded to Bridget's quick survey last week.  On average, members responding were anticipating 1.7% (with a range of 1% to 3%) and the anticipated impact of the rise is equivalent to 3.4% of the MEH grant for those who responded.  Scaling up, that is a national impact anticipated of over £2.3M.
Bridget wrote to Gavin Williamson and Nick Gibb on 29th July, outlining the impact that this further pressure will have, at a time when for many your budgets are already in tatters.  The letter underlines that without additional funding, at best Hubs will have to reduce opportunities for their young people to fund this pay award.
We had responses from slightly less than half the membership but if you would still like to respond, please do so and we can further refine the data.
Hub Support Programme
Thanks to a grant from the Arts Council England, our additional support for you is on a strong footing until March 2021.  Rosie is leading on the programme and supported by Gary, she is pulling together different strands to help you and your teams.  This is your programme and we need to know what is going to have most impact in supporting you now.  If we can show ACE that we are the only organisation who can deliver this support and that it is indispensable in delivering the NPME, it will strengthen the case for funding beyond March 2021.
Gary wants to speak to you and he is available up to 19th August and then from 1st September, so get in touch with him: musicmark@garygriffiths.com.
Campaigns
Don't forget that 10 Things Schools Should Know about Music is still running: read number six here: https://www.musicmark.org.uk/news/10-things-schools-should-know-about-music-6-music-fosters-team-working/
In the next two weeks, our new campaign with the ISM and MTA will launch with a strong message that schools Can Do Music.
#10Things advocates for WHY schools should do music; #CanDoMusic explains HOW it is still possible offering practical resources and guidance.
We know that all our members have had a tough few months and that we will go into September with 'known and unknown unknowns'.  We will continue to push for more clarity, more funding and more recognition, and to support you in the best ways possible.