UK company Melded launches powerful new software for Admins and Teachers
14th March 2022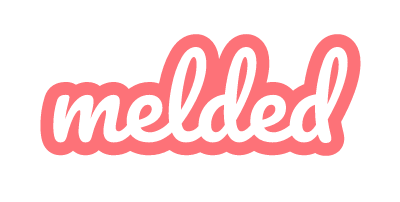 Home-grown admin tools for UK Music Services
A digital agency from Manchester have made the bold decision to launch their own custom-built music tuition software.  Melded is a cloud-based admin and booking tool allowing Music Services to manage their timetables, students, billing, notifications and reports. Parents can also access their own account to manage their billing, receive updates on their child's progress, and communicate better with teachers. If that's not enough, Melded comes with a built-in CMS, or Content Management System, where organisations can add webpages and edit content such as text, images, videos, even blog posts.
Melded recently became a Music Mark Industry Partner and made quite an impression exhibiting at the Annual Conference in Brighton last December. Their software is a product of a partnership between designer and founder Mike Ellis and seasoned web developer Lee Anderson. Both from the North West, they say their vision was born out of more than just a shared love of music. "We both have young children and we both learned to play clarinet at school, not very well", laughs Lee. "We want to feel more involved with our children's learning than our parents were. We don't believe music should feel inaccessible or administerial, and admin tasks certainly shouldn't get in the way of the music. That includes the technology used to book lessons and monitor student progress. We wanted to incorporate the latest advances in web technology without it feeling complex or intimidating. We've spent the last few years trying to achieve that, and we're proud of what we've built. There are features within Melded that other industries could only dream of for the price we're charging."
On the topic of cost, the pricing structure for Melded is sure to raise a few eyebrows. Having been fine-tuned in collaboration with Heads of Service, Melded's pricing is designed to be truly equitable. Music Services using Melded pay an annual amount determined by their Arts Council funding. "Most companies avoid the subject of cost for as long as possible, but we rather enjoy that bit." says Mike. "Heads of Service have been quite clear. Their hands are tied so it makes no sense for us to charge some arbitrary figure. The budgets allocated by Arts Council England vary considerably across the UK, so it's only fair that we apply those same constraints to our own fees. People seem to really appreciate that transparency."
Monika Clifford-Varley, Deputy Head of Harrow Music Service agrees, "Melded's pricing structure is refreshingly fair and straightforward. I am particularly impressed by their understanding of our needs, and their willingness to structure bespoke elements in the software as it develops. We chose Melded to carry out the transformational work of refreshing our brand identity, designing and building a new website and of course providing the Melded software itself. We believe working with one company that can do all of this is the ideal solution for us. We value their input and look forward to a beneficial partnership with them."
This sentiment is shared by a growing number of organisations using Melded. Gemma Price, Head of Bury Music says "The Melded team have created something really special. A system that can cope with the demands of a busy Music Service, that is easy to use and can cleverly adapt to meet the ever-changing needs of our industry. Mike and Lee have been a pleasure to work with, they have worked hard to understand our Music Service to create a brand, website and database system that meets our needs, but more importantly reflects the work that we do."
Having spent the last 20 years designing custom websites, the team behind Melded clearly know what it takes to launch a successful digital product. Their team have developed apps and digital campaigns for Lego, Unilever and the BBC. Now they say they're at the cutting edge of what's possible in web browsing, by building 'Progressive Web Apps'. "Melded is a PWA, meaning it's somewhere in-between a website and an app." explains Lee. "PWA's are designed to be capable, reliable, and installable, while reaching anyone, anywhere, on any device. There's no need to install anything. Instead we use the latest API's to run functions via the browser that conventional websites just don't offer, such as push notifications on your phone."
When asked what led them to focus specifically on the UK's music tuition sector, Mike explains "We were tasked with building websites for Music Services, which often meant linking to their existing admin software for bookings and payments. It became difficult to maintain a consistent user experience between our interface designs and those of the admin software. We found those existing tools to be needlessly complex and quite dated in their appearance, especially on mobile devices. The user journey for parents booking lessons online felt disjointed and confusing. We became tired of being limited by third party software, and decided to build our own."
He adds, "We realise some Music Services are understandably hesitant to switch to a small company they've never heard of, but the landscape is changing. We're hoping to challenge people's perceptions and earn their trust the old-fashioned way, with hard work and good communication."
Details of Melded's features and pricing – along with an instant demo – can be found at www.melded.io
Enquiries by email to hello@melded.io or by calling 0161 883 7111.