The OHMI Trust 2017 Competition Awards
1st June 2017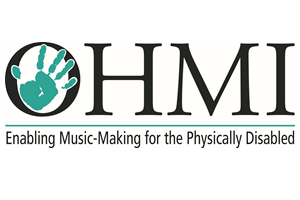 The OHMI Trust is thrilled to announce their annual Competition Awards will take place on Saturday 1st July at Cecil Sharp House, London. #Ohmi2017Comp
The Awards event will commence at 4.00pm, with a reception and exhibition of past and present instruments submitted to the OHMI Competition. This is an opportunity to celebrate the innovative creations of many talented instrument makers, and to showcase the broad range of work facilitated by the OHMI Trust. The event will also feature special performances from disabled musicians and students on the OHMI Teaching Pilot, followed by the crowning of the winners of the 2017 OHMI Competition.
"Extraordinary and pioneering" Lord Nash, speaking of OHMI in the House of Lords.
Further info …
 There are virtually no musical instruments that can be played without two fully functioning hands and arms. Consequently people with physical disabilities are being denied the opportunity to participate in music making.
 After a meeting with OHMI, the Schools Minister, Nick Gibb wrote "Disabled children should have the right support to enable them to play a musical instrument. I look to hubs and schools to work together to remove barriers, including where appropriate through providing adapted instruments or other equipment."
 This ambition is being made possible through the work of the OHMI Trust.
The competition … 
 The first annual OHMI competition was launched five years ago to address this overlooked issue.
 The competition is divided into three categories
1) Playable
2) Concept 
3) Enabling
      More information about the competition, including all the categories, can be found at: http://www.ohmi.org.uk/the-ohmi-competition.html
 In just five years OHMI has received great winning entries across all categories and this international competition is opening up new realms of achievement and possibility for disabled musicians, whether in schools, home or in professional ensembles.
 Past winners have included:
1) A one-handed fluteby Maarten Visser: designed for a young musician who was brain damaged after an accident; the adapted flute means she can now play to her previous standard, despite having lost the use of one side of her body.
2) A toggle-key saxophoneby Jeff Stelling and David Nabb: the saxophone was adapted for one-handed playing, reintroducing a stroke survivor to musical life.
3) A Dolmetsch one-handed recorderis now available in the UK via a number of charitable loan schemes.
Editors' notes:
Details about the Competition including all the categories and the rules can be found at: http://www.ohmi.org.uk/the-ohmi-competition.html
For press enquiries, images and interview requests email: rachel@ohmi.org.uk.
Website: www.ohmi.org.uk
Twitter: https://twitter.com/TheOHMITrust
Facebook: https://www.facebook.com/TheOHMITrust2016/
With best wishes,
The OHMI Team