The Music Sales Group announce the launch of the newly designed Musicroom website
11th May 2017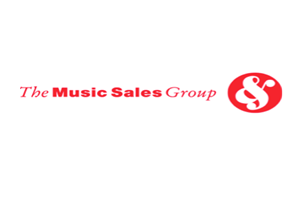 The Music Sales Group
Announce the launch of the newly designed
Musicroom website
Live now
The result of a year long collaborative effort from teams across their business, The Music Sales Group are proud to announce that the new musicroom.com website is now live.
Easy to use and content rich with interviews and exclusive video footage, musicroom.com offers educational and exam advice for further learning to musicians and teachers of all ability levels, and extensive advice for parents choosing the right books for their children's musical education. In addition, the key reasons to shop with Musicroom have been strengthened – a lifetime discount for teachers and choral directors, discounts for students, an unrivalled range of musical instruments and accessories, and the biggest selection of sheet music and tuition books in the UK.
A global business initiative, local territory sites have also been developed and released in France, Germany, Spain, Denmark and Australia. All new sites are fully optimised for mobile use, and incorporate the latest technology to drive customer conversion. They are fully supported by a co-ordinated and improved marketing and trading team. musicroom.com will drive customer loyalty and engagement to future proof The Music Sales Group in the e-commerce landscape.
All sites are:
Fully responsive and optimised for mobile and tablet use.
Optimised for search and browse journeys.
Streamlined for check-out, payment and account creation and with express checkout options.
Rich in immersive content with full, interactive marketing capabilities.
Ben Bewick, Head of Commercial Marketing at The Music Sales Group explains,
"There is a renewed focus on quality content which provides a platform to bring our music books and composers alive to our online audience."
Marcus Wise, Group Director of Innovation, The Music Sales Group continues,
"We are very excited to be entering the next phase of musicroom's development. This will give us the foundation to grow not only in the UK but also across international territories."
For further information please contact:
DEBRA GEDDES, Great Northern PR, debra@greatnorthernpr.co.uk  07747 560019