'The FMS – that's the Federation of Men in Suits…'
21st November 2022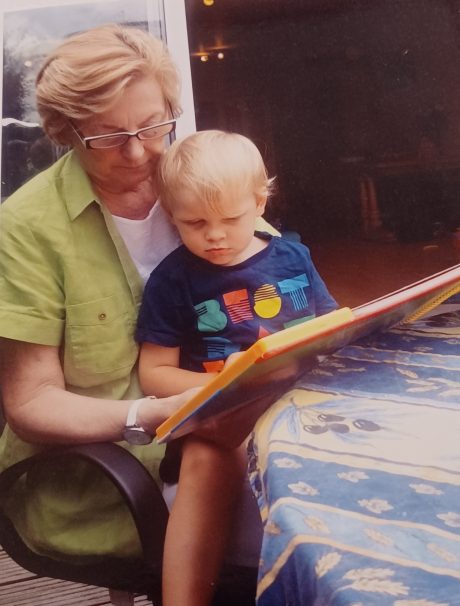 In memory of Margaret Griffiths.
I was saddened to read on twitter recently that 'Auntie Margaret' – Margaret Griffiths – had passed away.  Margaret was a colleague and a friend for many years – even after she retired to France.  I have many memories of her, but I guess my best are from my days working with Sing Up when she gained her 'Auntie' status as a critical friend to the Sing Up team, supporting everyone to ensure Sing Up was the best it could be but also evaluating parts of the programme.
Margaret was perhaps best known in music education circles as the HMI for Music in the early 2000s.  What I didn't know but read in her obituary in the York Press was that she was musical director of York Opera and 'would sit on the floor with her back to the piano, cross her hands over her head, and play God Save the King'!  I do remember her rendition of 'Wor Geordie's lost his penker' a North East version of Jonny's marble!
As I said, news of her passing was shared on twitter including by Gary Spruce and many others across the music education sector took to the platform to remember her with stories and fond memories.  Of course her name for the Federation of Music Services (FMS), which was one of the two membership associations which merged to create Music Mark, was well known, but there were so many other great tributes:
Nigel Taylor (post FMS/Music Mark Chair) wrote how she was 'a new type of HMI, not afraid to speak her mind, but always willing to back it up with practical and helpful insights borne of her own experience and observations'
Mark Phillips (another past HMI for Music) wrote 'Margaret played a key role in music education, particularly in the early 2000s with the early Wider Opps programmes'
Anna Gower wrote 'I was fortunate to have advice and guidance from Margaret during my time at Musical Futures and was grateful for her wisdom and positivity..'
And Karen Brock wrote 'Margaret was a huge role model and inspiration to many of us.  She had wide musical interests – I first met her in the 80s advocating for more world music in the classroom.  A great champion for music education and for music teahcers and advisors everywhere'.
She will be missed by so many, and remembered fondly.
Leonora Davies – one of her close colleagues and friends asked us to share this short obituary notice:
I have to announce  the death of Margaret Griffiths ex HMI and much loved friend to so many colleagues in the world of music education. Margaret died peacefully in France on Sunday November  6th. Her funeral took place in the church in Prayssac where she lived on Thursday November 10th at which I was privileged to give the eulogy.
As Graeme Rudland said 'she was an inspiration' and whilst we will all miss her, many of us will recognize the impact knowing her has and will continue to have on our work.
Loved, missed, but not forgotten.
– Bridget Whyte