The 10 Things Schools Should Know About Music campaign – Bridget Whyte
1st September 2020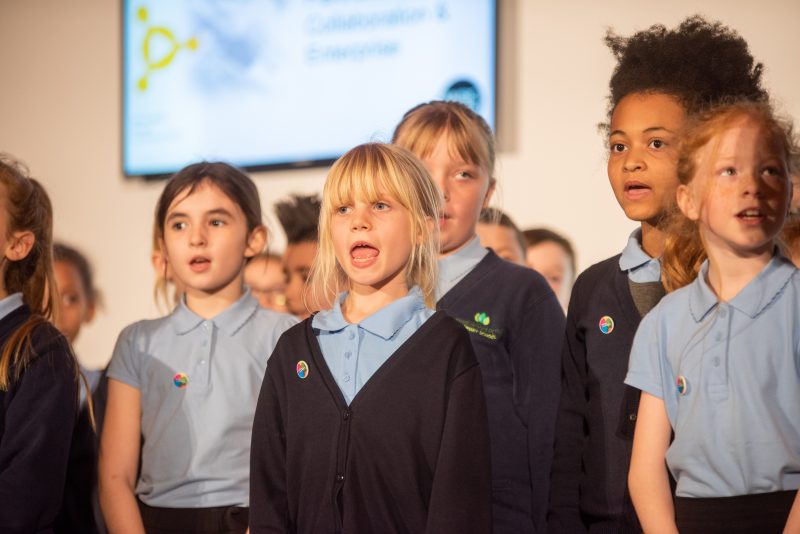 "We mustn't forget or underestimate the impact music has on our children"
These words from a parent of a child involved in the Band Factory in Nottingham perfectly sums up in 12 words why music is so important.  As a child who grew up in a musical household, with a music teacher father, learning instruments from the age of 4 and working through grades and academic exams to end up with a degree in the subject, I'm of course extremely biased about the value of musical learning.  But throughout my professional career I have heard so many stories, read so much research, I know that what I believe isn't simply based on my own experience, and that I'm not alone in that belief.
I have felt privileged to have worked for Music Mark for over 3 years now as the CEO. The more time I spend talking to our Membership across the country about music education, and the fantastic work they do to support children and young people to access its many opportunities and benefits, the more convinced I am that a school without music at its heart – is a school without soul!
10 things Schools Should Know About Music was originally published five years ago, last year we decided to update the document. We found new quotes and images and, with the help of Birmingham City University, further academic research to support the claims of the booklet. Working with BBC Bring the Noise we relaunched the booklet alongside a film and poster late last year.
What has happened to the country, and across the globe, since then has changed everyone's view of life, but yet the 10 statements continue to ring true, indeed music has been a big part of everyone's life during the pandemic.  We've shared some of the amazing stories and articles over the summer months from teachers, head teachers, music leaders and others, and for me the '10 Things' articles have been some of the most inspirational examples of why music
Boosts school improvement
Improves learning skills
Fosters team working
Builds life skills
Underpins better behaviour
Encourages creativity
Is for life
Is an educational building block
Is fun
Is for everybody 
As pupils are returning to school across the UK, we hope that teachers and school leaders are taking note of these stories, thinking about how they might apply some of the great advice and ideas in their own setting.  As the #10Things campaign wraps up we'll continue work on our latest music in schools' campaign #CanDoMusic. We've told you why music is so vital and now, alongside the ISM and the Music Teacher's Association (MTA), we're explaining how it can continue. You can find resources on the website CanDoMusic.org, share your resources with us there and join in on social media sharing your stories and support using #CanDoMusic.
We hope that teachers and school leaders are observing the positive impact music has had on their students over the past few months, and are planning ways to harness music's power to continue to inspire and enrich the lives of the children and young people they work with.
Not just because we at Music Mark believe music is important, but because Music brings a school to life!
Bridget Whyte
Music Mark CEO