Out of the Ark prize giveaway for Music Mark School Members!
18th April 2018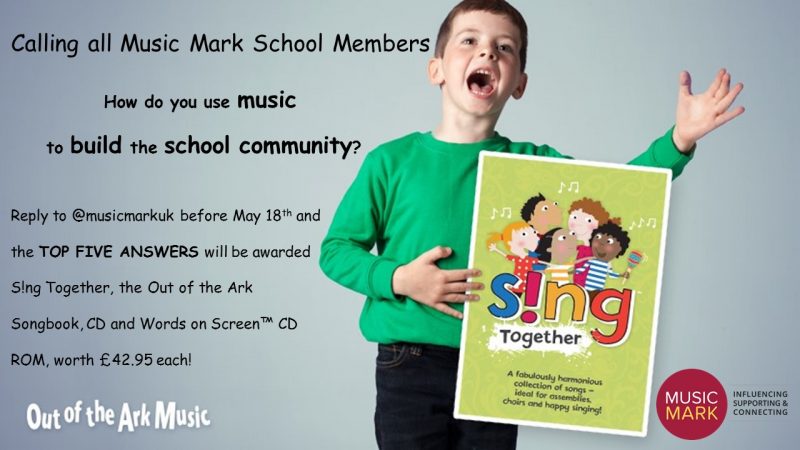 Calling all Music Mark School Members!
We've teamed up with Out of the Ark and invite you to take part in our Twitter Competition EXCLUSIVE to Music Mark members!
Find us on twitter and answer the following question by May 18th:
@musicmarkuk "How do you use music to build the school community?"
The TOP FIVE ANSWERS will be awarded with the Out of the Ark songbook S!ng Together ,Book CD and Words on Screen™ CD ROM Worth, £42.95 each!
Have your say!
Answers will be shared with delegates at our Summer Summit as part of a rolling backdrop and included with other audience comments. Why not join us and be part of a the national debate on the future of music education? TICKETS