Sponsor in the Spotlight: Naxos
15th October 2021
Ahead of our hybrid conference on 2 – 3 December, we asked one of our event sponsors, Naxos, why they are looking forward to taking part in Fast Forward: Technology and Music Education. Here Julian Edwards tells us how MusicBox can support Music Hubs & Services and even gives a little preview of some of the discounts delegates can look forward to in just a couple of months…
We are all in the business of developing.  Whether that be fostering a lifelong love of music in a class of 6-year-olds, bringing on the next generation of inspiring music teachers, or introducing the latest technological software innovation, development remains the common theme.  And what better way to develop as educators than to share knowledge, best practice, anecdotes, and even the odd drink: all reasons why we at Naxos are so excited to be able to see many of you in person at the Music Mark Conference in early December, and why we're delighted to be co-sponsoring the Conference.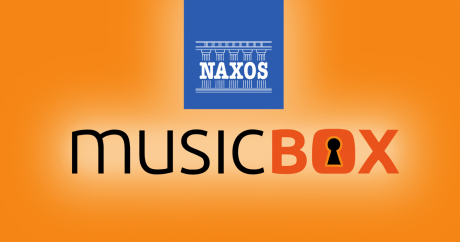 Often known (somewhat frustratingly!) only as 'the cheap CD company', Naxos has long had the musical development of the younger generation as one of its core philosophies.  The flagship Music Library is now the largest classical streaming site in the world and continues to grow as an important academic written resource too. And Naxos' newest resource, Naxos MusicBox, an interactive and pupil-centric resource aimed at KS2 and KS3, is already proving a valuable support tool in the delivery of the music National Curriculum by hubs and schools.
MusicBox has great potential to help music hubs and 'curriculum-drivers' to develop as developers, as teachers and as musicians.  One Hub that has already recognised the value of using resources as tools rather than spoon-feeding devices, is Wigan Music Hub.  The diverse applications they've found for MusicBox include the delivery of Wider Opportunities in class, a wide range of composition activities, an increased bank of knowledge about the instruments of the orchestra and composers, and even stretch to being used for whole-school music assemblies.  Teachers are encouraged to develop (that word again!) their own schemes of work using the downloadable support material provided, as well as the huge array of audio and video tracks freely available.
You can find out more about how Wigan are using Naxos Music Box in this short video
Technology moves on at an alarming rate, and it's sometimes difficult to keep up with everything, especially when you're already catching up after nearly 18 months of remote teaching, short-term lockdowns and restrictions on classroom music-making.  MusicBox is therefore very simple to use too: just one login for all the students, no personal data required, and logins work for remote use too; the frequent additions to the material are included and happen automatically without the need for time-consuming updates.
As well as the possibility to book an online meeting any time during the autumn term, Julian will be on hand (in person!) at the Conference to talk you through the resource in detail, and Music Mark delegates will also be able to take advantage of exclusive offers on MusicBox:
Free access for any Hub delegate until 31 December
Free introduction/CPD session (online or in person) for your curriculum team and/or music teachers in your hub area
10% off any quoted price for any annual subscription (hub or individual school) taken before 31 December 2021.
See you soon!
---
Look out for Naxos at the Music Mark Conference, Fast Forward: Technology and Music Education!
The Music Mark conference is a hybrid event, taking place both virtually and in person in Brighton on 2 – 3 December 2021. Find out more and book your tickets here!