SpeedAdmin launches new online tool for Music Services and Teachers
12th March 2019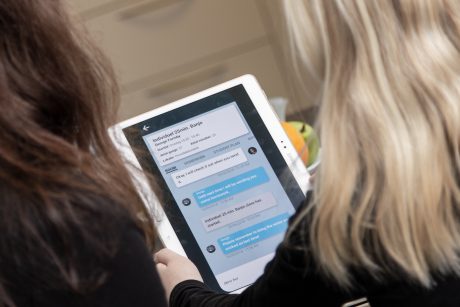 The .com-Vikings are sharpening their swords!
The administration software for Music Services "SpeedAdmin" is now accelerating their visual profile with a new logo and website. A clear and sharp profile which will hopefully help conquer even more UK Music Services to join the 100% web-based system that covers all needs for admin and teaching tools. 7 UK Music Services have chosen to partner up with SpeedAdmin already! So, what are you waiting for?
420 Music Services from 6 different countries use Speedadmin, which means even more local customisation. As a result, the Danish based company have now also become .com registered – so stop by and check out their brand new website at www.SpeedAdmin.com
But they're not just decorating on the outside, they're constantly developing their system!
SpeedAdmin don't "just" want to handle all of your admin, their goal is to help teachers to motivate and inspire their students with some new easy to use and customized teaching tools as well.
This week their new Teacher App has been launched for the teachers to easily keep track of their schedule, do attendance, create notes/study for both students and ensembles/groups and much more. And it's for both for iOS and Android – and it even works offline with fully automated synchronisation when you get online again.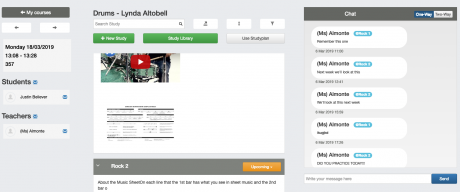 And with the new "Study Planner", tutors don't need to bring anything other than their instrument and device when going to work. They can easily prepare lessons in the Study Planner, setting up studies and adding their own content (text, links, pdf, pics etc), create a study plan for each student or group and motivate students whilst keeping them up to date with the chat function.
The next step will be the Student App which will make sure both student and parent can have their tutor in their back pocket at any time!
The 16-person team (8 in-house developers and 8 support/consults) has a wide understanding and background with music teaching, and with the extensive work with UK Music Services throughout the last 2 years, they are now ready to rethink and accelerate your Music Service!
So, book a personal demo on their new website – www.SpeedAdmin.com – and learn more about how SpeedAdmin can simplify and speed up your workflow!