Sound and Music publish new report outlining a crisis of creativity in music education
3rd October 2019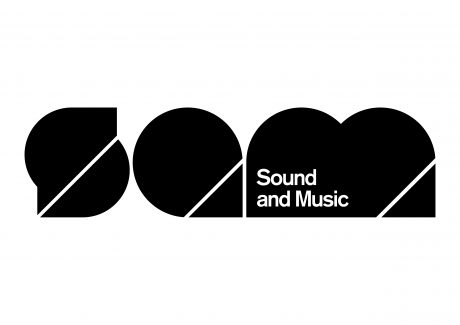 New report finds a crisis of creativity in music education, risking the future of composing in the UK
Ground-breaking research from Sound and Music, the UK's national organisation for new music, has shed light on the significant barriers faced by young people attempting to develop their skills in creating and composing their own music, as well as the limited support offered to music educators and the lack of value placed on this area by policy makers.
Over 550 educators from across the UK completed a survey from which these findings are drawn. Respondents were nearly unanimous in agreeing that creating and composing music should be a central element of music education and that it has a positive impact on young people's identity and wellbeing. However, the overwhelming majority also agreed that there were insufficient opportunities for young people to create and compose their own music, and that they face a number of significant barriers.
Susanna Eastburn MBE, Chief Executive, Sound and Music said:
"This matters because now, more than ever, the creative, problem-solving and collaborative capabilities that composing uniquely requires and develops are vital for the future – both in terms of ensuring that we have a new generation of talented composers contributing to the future of our culture, but also because these skills are precisely those which our young people will need in order to thrive in and navigate an increasingly complex, changing and automated world"
Deeper analysis of the findings also reveals that there are serious structural deficiencies in how young people are taught to create their own music, which point clearly and compellingly to the need for changes in perceptions, provision, policy and practice.
The report also offers 21 key recommendations for the sector to begin to address these urgent issues.
Judith Weir CBE, Composer, Master of the Queen's Music and Sound and Music honorary patron said:
"This wide-ranging, concise and sympathetic report covers pathways to composition, but expresses much more, about the formative importance of music in everyone's life. Despite well-documented concerns about music's place in the school curriculum at the present time, the report somehow conveys optimism about the simple steps that are needed, and how they can be accomplished."
Although the current challenges facing music education are well documented (for instance by the All-Party Parliamentary Group on Music Education), Sound and Music's research and accompanying report provides a unique perspective, focusing specifically on creativity and composing, an area often overlooked in discussions surrounding music education, as this research so clearly reveals.
Other key findings from the report include:
·         97% of respondents agreed that "there should be more opportunities for students to compose their own music"
·         Respondents reported a fall of 42% in young people's confidence in their ability to compose between Key Stage 2 (ages 7-11) and Key Stage 3 (ages 11-14)
·         Very few young people are able to progress any talent or interest they have, since only 27% of school teachers know of external opportunities for their students
Sound and Music is committed to working with others to implement this report's recommendations. The organisation wants to see a world where more young people have the opportunity, skills and confidence to create their own music; where their creativity and imagination can flourish; and where the composers of the future, key to the success of many of the UK's creative industries, are nurtured.