Sing Up launches live singing sessions for children in lockdown
11th January 2021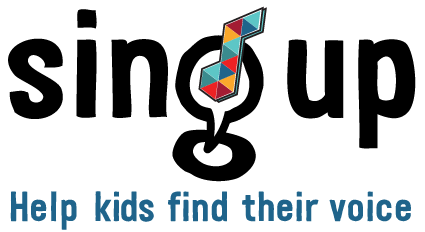 #FeelgoodFifteen with Sing Up commences next Tuesday, with weekly live musical sessions for children learning at home or in school.
In light of schools across the UK closing due to new national lockdown measures, Sing Up will be running free fifteen-minute live singing sessions each week for children learning at home or in school.
Starting next week on Tuesday 12 January, Sing Up will be streaming live on Tuesday mornings at 9am GMT, with a #FeelgoodFifteen minutes of singing and musical fun to wake pupils up and get them ready for a day of learning.
Each session will stream live for anyone to watch for free on youtube.com/singup and on Sing Up at Home, run by an excellent vocal leader who will lead children in fifteen minutes of warming up and singing to start off the day. For anyone who misses the live event, the videos will be available to watch on both platforms afterwards.
Sing Up hopes that these sessions will help to keep children singing at home and enjoying the mental and physical benefits that singing can bring, starting off the day with song and getting children feeling energised and ready to learn. #FeelgoodFifteen is primarily aimed towards children aged 4 – 11 and their carers.