Sing Up Day Special: Collaboration with Trinity College London
3rd October 2019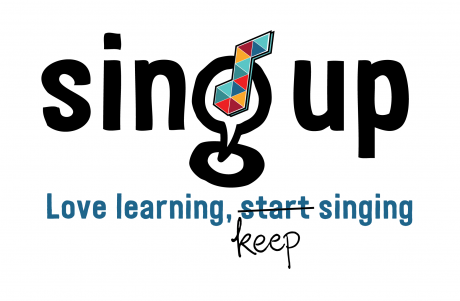 Sing Up Day is the one day of the year where children from all over the world come together to celebrate the joys of singing. This year, Sing Up has partnered with Trinity College London to give schools the opportunity to take part in the Arts Award Discover at a discounted price. This is an exclusive offer that marks the beginning of the unique partnership between these two organisations.
"We are thrilled to be working with Sing Up to help bring the joy of singing to as many children as possible," says Annabel Thomas, Arts Development Manager at Trinity College London. "Sing Up has a long heritage of supporting schools to become singing schools and we are very excited to join this journey. Through completing their Arts Award Discover as part of Sing Up Day, children will have something to remember their singing experience by, as well as providing an opportunity for further singing celebration."
Last year, Sing Up Day was celebrated by thousands of children from more than 450 schools and singing groups, and spanning 30 countries from around the world; more young voices than ever before.
Sing Up's CEO, Michelle James, says "I'm delighted that we're working with Trinity College London so that primary schools can do an Arts Award with their pupils as part of this year's Sing Up Day. It will give pupils the opportunity to explore music as an art form and to gain recognition for their singing achievements."
We are extremely excited to see where the partnership with Trinity College London will take this year's celebrations.​
For more information and to get the latest updates on Sing Up Day 2020, visit www.singup.org/singupday.