Should I leave my role as the leader of a Music Education Hub?
20th June 2018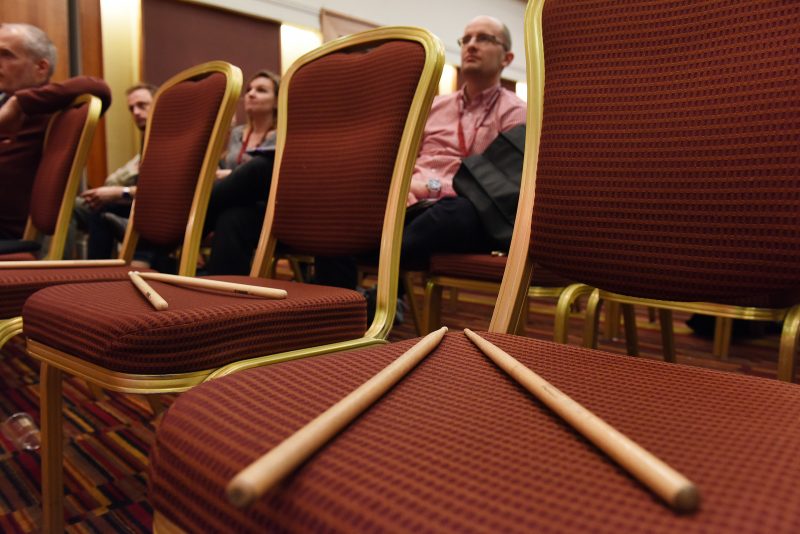 Jennifer McKie, Hub lead of the Lincolnshire Music Education Hub, considers the importance of leadership development programmes and the impact they have had on her own career.
Leading a Music Education Hub can be a lonely and exhausting business and 12 months ago I was considering an alternative career path. I entered the profession, almost 20 years ago, to make a real difference to lives of children through music however, I had reached a crossroads whereby I was no longer sure of my contribution. It's safe to say I was tired, restless and negativity was taking hold! I needed time to reflect, renew and re-engage with my values; in the words of John F Kennedy, "Leadership and learning are indispensable to each other".
I was therefore delighted to be selected as the Music Education Hub Clore Fellow, for 2017/2018, funded by Arts Council England. Initiated by the Clore Duffield Foundation, the Clore Programme is the UK's first cross-disciplinary leadership programme for the cultural and creative sector. The Clore Fellowship is aimed at shaping creative leaders through an in-depth unique programme of cultural leadership development that seeks to enrich and transform practice and engagement. Each year, 25 places are awarded to exceptional leaders from a range of specialisms across the cultural sector creating an immediate network of support and collaboration.
The programme has been tailored to my needs and underpinned by contemporary leadership theories and learning. The opportunity to hear from the experiences of many guest speakers including Michael Day (CEO Historic Royal Palaces), Roly Keating (CEO British Library), Sandy Nairne (Director National Portrait Gallery 2002-2015), Dame Katherine Grainger (Olympian and chair of UK Sport) plus many more has made me deeply curious about the impact of True Leadership. All the speakers spoke of the following 5 key qualities which defined their True Leadership; Desire, Faith, Commitment, Honesty and Uniqueness. They held these qualities at their core during times of significant change or growth.
My fellowship has included a 3 month secondment at The Paul Hamlyn Foundation, which is one of the largest independent grant-making foundations in the UK. PHF was established by Paul Hamlyn in 1987 and he was an entrepreneurial publisher and philanthropist who made his fortune in publishing. Upon his death in 2001, he left most of his estate to the Foundation and they aim to distribute grants of around £25 million per annum. Led by CEO Moira Sinclair, they strive to achieve their mission which is to help people overcome disadvantage and lack of opportunity, so that they can realise their potential and enjoy fulfilling and creative lives. PHF have opened their doors completely to me as a Clore Fellow and I have accessed all areas of the organisation. It has been fascinating to understand and learn from the governance structures of such a complex organisation with such a high profile. Following my secondment and in partnership with PHF, I want to explore the following questions:
What are the characteristics/conditions of a successful arts and cultural organisation / school partnership?
Where do the perceptions of arts organisations and schools align and where do they differ?
How are these characteristics and conditions being challenged or enabled in the current environment?
I've had time to reflect on the insights outlined through coaching and regular sessions with my personal mentor, Estelle Morris – Baroness Morris of Yardley (Education Secretary 2001-2002). She has encouraged me to trust my instincts, keep true to my values and has raised my confidence to a point I feel ready to lead again!
My experiences have made me understand more clearly the wider impact that Music Education Hubs could have on Civil Society and across the cultural sector. Music Education Hubs are uniquely placed to have significant impact on cultural education. Our track-record and knowledge of effective partnership working with communities, schools, cultural/arts organisations and non-arts organisations results in a framework that can be the conduit for real change. What creates that change is not government policy but our ability to facilitate and understand successful partnership working in the best interests of the children we serve within our localities.
So, I've become curious again! I've realised that as Music Education Hubs we have a tremendous level of knowledge however we also have much to learn from the rest of the cultural sector. It's also confirmed my passion for education and although core leadership skills are transferrable, the opportunity to change lives through the arts is special and should be cherished. Just for the record, I'm also not planning to leave my role as the leader of a Music Education Hub. In fact, I can't wait to get back to Lincolnshire to share my learning with my team and peers!
If you would like to offer a response to the questions detailed within this release, please e-mail me direct. These questions will form the basis of a paper on Cultural Education to be released by the Clore Foundation during 2018/2019. I would love to hear your views.
Jennifer McKie leads Lincolnshire Music Service which is the lead organisation of the Lincolnshire Music Education Hub. She was previously Senior Arts Adviser at London Borough of Hammersmith & Fulham where she was awarded Advanced Skills Teachers (AST) status. She studied at the Royal Welsh College of Music and Drama (LWCMD), The Royal College of Music (PGDip RCM) and London Goldsmiths (PGCE) and is a classically trained singer.  
Jennifer is the Music Mark regional representative (Music Education Hubs East Midlands – MEHEM).
You can find out more about Music Mark Leadership Development Programmes HERE.