RSL Awards launch new RSL Classical Violin syllabus
6th October 2021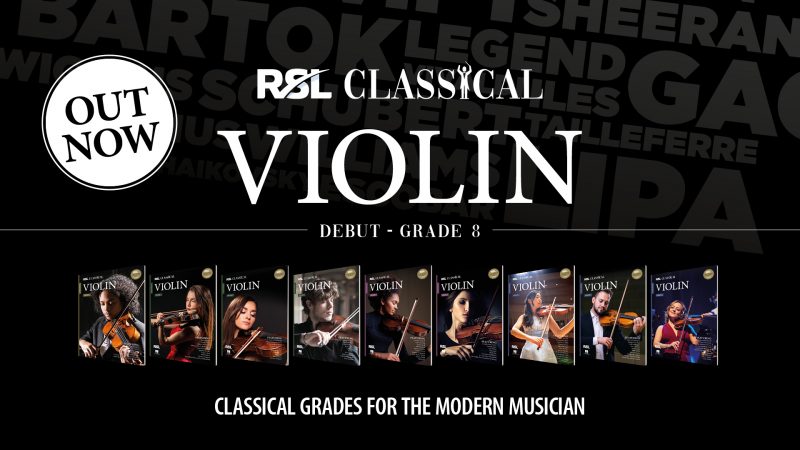 RSL Classical Violin is out now!
RSL Awards is delighted to announce the launch of its new RSL Classical Violin syllabus. With works by female and male composers from the global majority across Classical, Classical Crossover, Jazz and Pop, RSL Awards believe this to be an exciting, engaging and relevant syllabus for teachers to use with their emerging violinists.
All repertoire comes with exemplar audio, backing track and a piano score enabling a flexible approach to teaching, students' learning and the whole exam experience. The two pop tracks at each grade come with specially arranged piano or full band backing tracks, while the Free Choice Piece option across both our Performance Certificate and Full Grade Exam enables students to curate an exam which extends and develops their musical mastery.
The grade books are available to buy over on the RSL Awards website alongside free downloadable syllabus specification and FAQs here.
Book Purchase Options
Teachers can purchase digital copies of RSL grade books direct from RSL's online shop and can get a 10% educator discount. Please contact business@rslawards.com for a unique discount code.
The digital books also come with access to an interactive sheet music player, Replay (available soon), which make them a great resource to prepare students for instrumental exams and their wider learning in the classroom. As the books contain all the repertoire, technical skills and sample unseen tests required for the exam, there is lots of content to support progress and progression for beginner, intermediate and advanced musicians.
Hard copies of the books can be purchased from Musicroom here. If you sign up for an educator discount with Musicroom you can get a 10% discount off these books.

FREE RSL Classical Violin Starter Pack for your students!
Download a Free copy of the RSL Classical Violin Starter Pack here.