Research Shorts: Young children's musical play in the outdoors
19th September 2023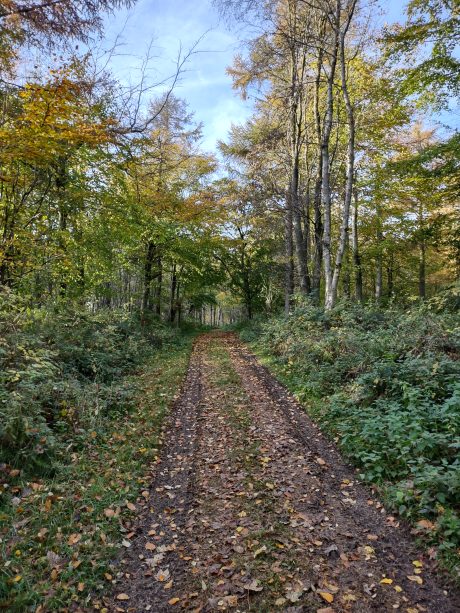 As autumn is in the air, I'm talking with Stefanie Williams about musical play outdoors with young children. Stefanie is an early years music researcher alongside her work as an Arts Council Relationship Manager.
Stefanie explained her work was really focused on 'the musical characteristics of young children's free play in the outdoors', and to do this, she did an in-depth case study of a particular parent and toddler Forest School group.
Stefanie explained more about her key findings: 'I considered the musical play possibilities of the outdoors, as young children explored the world around them.'
I found that the children used their voices, played with objects and moved in creative and expressive ways, continually blending and varying these multi-modal ways of being. Their embodied musical play was deeply entangled with the material, physical experience of being in the outdoors. The weather, the topography, matter, animals, birds and so on, all shaped the musical play, as it happened in the moment.
The research took place across five sessions of the weekly group, she used qualitative research methods (this is the more descriptive kind of research which contrasts with the more numbers basis of quantitative work). For Stefanie, this meant extensive field notes, taken during and straight after sessions, a small amount of video data, and a reflective journal. 
Stefanie explained the ethical challenges of doing research with young children, and that she needed to seek 'consent and ongoing assent from the participants'. The group has been anonymised as part of the ethics approval process of the study.
The idea of co-produced work is hugely important across the arts and arts education right now, and it was fascinating to hear Stefanie talk about how this worked in terms of ethics: 'I regarded the children as active participants in the research, and their ongoing assent, through for example, body language, gesture and facial expression, was continually negotiated.' 
I asked how this work could apply to other groups, and she told me 'Though the musical play I captured was specific to this group of participants, in this particular setting, I hope that the themes may resonate with others who work with young children.'
Overall Stefanie's work argues for the validity of child-led musical play, and reminds us that 'through musical play, children often reveal capabilities that may not be apparent in adult-led activity.'
I asked Stefanie how she got into this fascinating research and she explained: 'I trained as a singer and a pianist, but I would say that it is my listening skills rather than any performing ability, that is most useful in my work as a researcher. Paying close attention to young children's playful musicality, including making sure that there is adequate space and time for this musicality to emerge, is a key factor in enabling young children to express themselves and make connections with others, through their musical play.'
You can hear more from Stefanie about her research over at X.  (This research is solely in Stefanie's capacity as an academic researcher.) The project was carried out as part of her Master's dissertation, at the Centre for Research in Early Childhood. 
by Sarah K. Whitfield – Research Lead at Music Mark