Research Shorts: Musical perseverance and progress with Chrissy Kinsella
14th November 2023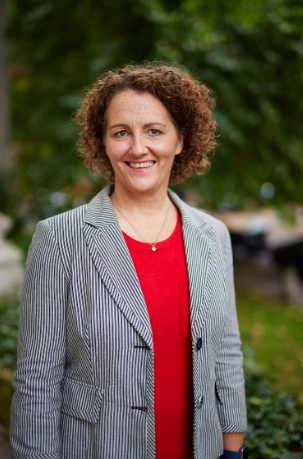 This week I'm meeting a special guest, Chrissy Kinsella, who you may know from her work as Chief Executive of the London Music Fund (LMF) whose 'mission is to transform under-served communities by enabling children to access high-quality music education.' As well as being CEO of the charity, Chrissy is also a researcher, and most recently in her Masters Degree in Music Education. We chatted about her research and work in widening access to music education.
Chrissy's dissertation followed the work of the LMF, and the four-year funded instrumental scholarship programme in London for young musicians aged between 7 and 14 'who have shown potential and commitment to learning a musical instrument but whose families are unable to afford the ongoing costs of tuition.' The project focused on over 300 young musicians.
She set out to consider a series of research questions, including thinking about how selected aspects of a child's learning environment and musical tuition impact a child's perseverance (how long they continued on the scholarship) and how far they progressed (as defined through grades). Chrissy said 'It enabled us as an organisation to examine factors such as age, instrument, starting grade, starting age, sex, receipt of free school meals, ethnic background, school factors etc, and see if there were patterns emerging around barriers to making progress in music.'
Chrissy explained the implications of the work: 'I think it will be of interest to anyone who is interested in how children make progress from beyond first access programmes, and what factors may contribute to that progress (or otherwise).' Perhaps the most significant finding of the work is the clear value of playing music together with Playing Days, 'originally conceived as a 'nice to have' having shown significant impact on supporting Scholars in their musical journey'.
I asked Chrissy about her wider plans for her research, and Chrissy told me that she is 'hoping to continue doctoral study in future, in particular looking further at participation and access. In addition, I had this paper published in 2021, about the impact of COVID-19 on group and community music making in the UK in 2020.'
And as for London Music Fund, Chrissy's work found that 'in many respects […] LMF has achieved what it set out to do in 2011, in hoping to enable more children from low income families and under represented backgrounds to access sustained, high-quality music education, though there is still work to be done'.
You can read the full executive summary of the dissertation here and follow Chrissy on X. To find out more about the work of London Music Fund click here.
Interview by Dr Sarah K. Whitfield