Research Shorts: Count Me In!: Inclusive approaches to music ensembles and performances
8th August 2023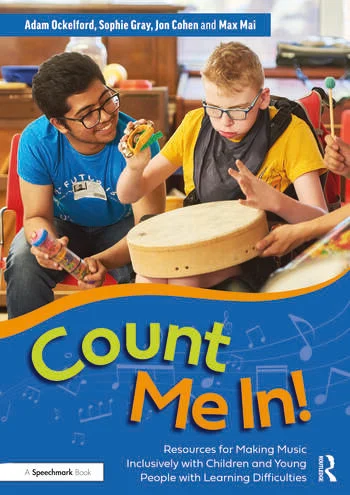 Back in July, Music Mark went along to the launch of Count Me In! a new resource for inclusive music teaching at the MAC Birmingham written by Prof Adam Ockelford, Sophie Gray, Jon Cohen and Max Mai. The event showcased the book and accompanying digital resources. We got to hear more and meet the researchers. I chatted with Dr Beth Pickard about her role in the research as project evaluator, and some of the key findings.
The research project was a pilot iteration of the new Count Me In! approach: Live Music Now musicians delivered inclusive music sessions to two classes of pupils at Three Ways School Bath, in collaboration with music teacher Aimee Warburton. The musicians facilitated inclusive music sessions over a series of 10 weeks, developing accessible individual musical parts for each pupil. This work drew on the Sounds of Intent levels of musical development (you can read more about that here, and see the Music Mark resources including an on-demand webinar here).
Findings were made by analysing pupils' participation through video recordings, a focus group with all the stakeholders, and questionnaires with musicians and teaching staff to check in on their experience.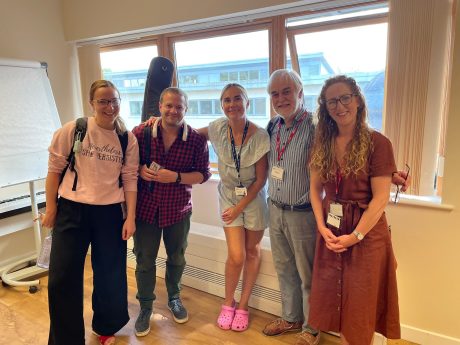 Beth explained the project's key findings, that the approach allows pupils with diverse levels of musical development to perform together with each other and professional musicians. She said, 'teachers valued the project centred around the pupils' strengths and preferences and noticed an impact on their own and pupils' confidence.' She went on, 'Musicians said that the approach challenged their aspirations of pupils with profound and multiple learning disabilities' (PMLD).
What was great chatting to Beth is that it's clear Count Me In! as a new resource can facilitate inclusive ensemble performances, she agreed 'it's a valuable insight, and a tangible resource for educators, music hubs and services, private tutors and anyone with an interest in making their music practice more accessible.'
The Count Me In! book is now available. There are also a host of online resources freely available to accompany the resource here. You can access the full Count Me In! research report and videos about the Live Music Now project here.
Sarah K. Whitfield – Research Lead for Music Mark