Research Roundup: August 2023
15th August 2023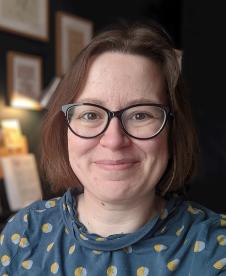 I'm Dr Sarah K. Whitfield, and I'm the new Research Lead for Music Mark. One of the things I'll be doing each month is sharing recent academic research news in music education, as well as building up the resource library of material we hold here in our own resource library. I'll be answering your questions as well as meeting researchers from across the country, so please do get in touch if you'd like to share your own work or find out more about a particular area.
August is usually a quieter month for academics and researchers in the UK – but there's still lots of research to catch up on in the world of music education.
Curriculum Resources
Martin Fautley and Alison Daubney ask the big questions in their editorial for the British Journal of Music Educators 'What is Music Education For?' to get us started. Over in Classical Music Roz de Vile's great piece on 'what can make or break music in state primary schools, arguing that, with the right tools, musicians and music organisations can be the change they want to see'. (online magazine, not peer reviewed, register for access)
Elsewhere, there's Alexis C. Lamb's study on building blocks curriculum to facilitate group composition; Andrea Fernández-Barros, David Duran and Laia Viladot's work on the power of 'peer tutoring in music education' and Ida Knutson's work on the ways in which group tuition is perceived by music teachers is revealing – though the work is conducted in a Swedish context, it has a lot of resonances for the UK.
Molly Reid looks at recent 'anti-oppression music scholarship' in a US context, with lots that is applicable to the UK. Elizabeth Onyeji considers moving beyond Western Formal Structures in Nigeria (paywalled, but the abstract is still useful).
Educating the Educator
Another theme emerging this month is the role of conservatoires and Higher Education institutions in developing music educators. Bendik Fredriksen, Silje Valde Onsrud, Hanne Rinholm and Judy Lewis collaborated on a recent project which explores how music teachers are educated, notes a long resistance to change because of 'the influence of conservatoires', through an action research approach (effectively researching while doing). Their article is particularly interesting in empowering students to lead their own training – something all music educators end up doing eventually!
Luan Shaw's recent article calling for 'closer collaboration and dialogue between institutions and employers […] to ensure that conservatoire graduates are trained appropriately to meet the needs of the modern music education sector' is worth a read. University music departments and conservatoires alike are often keen to partner with hubs and services. There'll be an interview with Dr Shaw coming up next week in our next Research Shorts.
Elsewhere this great infographic by Jo Earp shows the provision of teaching time in music that primary school trainee teachers get (it's not much) across Australia.
Answering Your Questions: Should I pay to access an academic article?
Academic journals are slowly shifting towards more open access approaches – with a variety of solutions for who pays for this. Some paywalled journals that you'd normally need to pay for access or have a library pay for you, are increasingly featuring 'open access' articles (if you look at Music Education Research and select 'open access', all of those articles are available to read for free).
There are several totally open access journals in the field of music education: Research in Music Education; Choral Journal; Action, Criticism, and Theory for Music Education (ACT). These journals are still peer reviewed, but they are subject to a different funding model.
If there is something you want to read, it can be frustrating if it's paywalled, most people don't have access to academic libraries, and so it can feel impossible without paying expensive fees to do so. One way around this is to search for the academic's institutional page, and email to ask them share a pre-press copy with you, which nearly all journals allow authors to do, even for paywalled work. Most UK universities will also have online repositories where their academics' research is kept in these pre-print copies.
In these round ups I'll link primarily to open-source material, and only include paywalled pieces where they are of particular interest. If there's anything you'd particularly like me to cover in next month's edition, please do get in touch.
Sarah K. Whitfield – Research Lead for Music Mark