Pupils with special educational needs show off musical talents thanks to iPad project
28th March 2018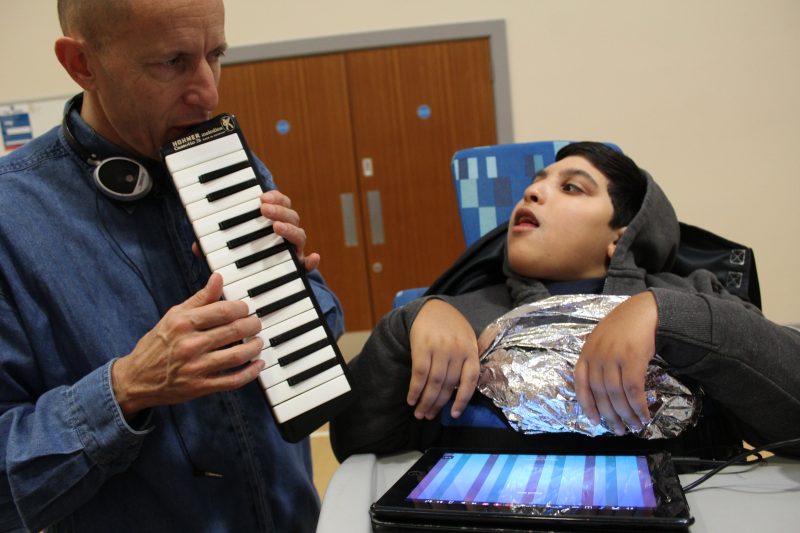 An innovative project from Central Bedfordshire's Inspiring Music Education Hub has allowed children with special educational needs and/or disabilities to show off their musical talents.
The Arts Council-funded Hub collaborated with Transformance Music for the project which saw 167 pupils using iPad apps to play, visualise, organise and manipulate music.
Primary-aged pupils from The Chiltern School, in Dunstable and young people from two secondary schools, Ivel Valley School, in BIggleswade, and Weatherfield Academy, in Dunstable, took part in five one-hour sessions which were set up to allow children of all backgrounds and levels of need to enjoy music, and to help those showing a real talent to flourish.
The wider goal was to allow specialist music teachers, class teachers and teaching assistants with no musical training or background to gain the confidence and skills to use iPads creatively to produce lessons and lesson plans which deliver clear musical progression and outstanding outcomes.
As a result, 65 teachers and teaching assistants also each took part in five one-hour sessions.
These were backed up by continuous professional learning sessions for both those who took part in the project and also those who didn't
Charlotte Payne, Acting Director of Music, said: "I would like to thank Ben Sellers, Transformance Music's lead musician, and everyone else who made this amazing project such a success.
"We are consistently told that it's vital for children with special educational needs and/or disabilities to be able to access music like other pupils. However, this isn't always possible thanks to a lack of resources or staff lacking the confidence or skills to teach it.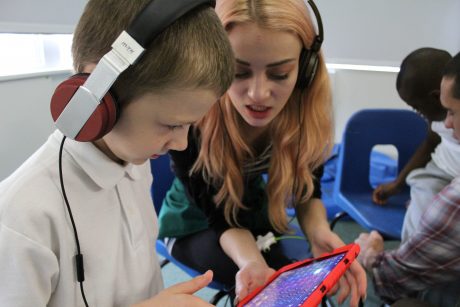 "Everyone who took part in this project benefitted hugely, and we've had feedback from schools saying that this is the most engaged they've ever seen certain pupils who normally struggle to focus. Ben has also produced six short videos, lesson plans and iPad music activities so that other schools and staff can benefit in the same way."
Ben Sellers said: "This project has been a fantastic example of the progress young people can make when they are given the tools to bridge the gap between the music they learn in school and the music they listen to in their day to day lives. iPads allow young people to delve into the genres of music that engage and inspire them, and our methods provide a framework in which they can compose, improvise, record and perform in ensembles to a high standard, simultaneously achieving curriculum targets.
"We are also really keen on making sure the project continues in the school after we leave, and a large part of the sessions and associated continuing professional development has been about demystifying our process for teachers and teaching assistants. Our dream is to have young people across the country using music as a means of self-expression and of developing self-confidence and identity – this is certainly the case here, and the music speaks for itself!"
For more information and video about the project featuring some great performances by pupils, visit www.inspiringmusic.co.uk/news/send-ipads