Play Trinity Rock & Pop app wins 2019 Bett Award for Best Educational App
28th January 2019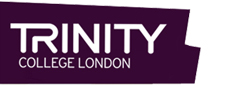 Selected from a shortlist by judges from PWC, The Telegraph Group, Times Educational Supplement and the Department for Education, the Play Trinity Rock & Pop app has won the 2019 Bett Award for Best Educational App.
The app breaks new ground by allowing budding musicians to be both the artist and producer, controlling the playback mix of Rock & Pop songs they know and love. It also allows them to record their own performance alongside professional session musicians.
The judging panel said "this app provided an innovative opportunity for students to develop their music skills, practise and perform with session musicians, putting the students at the heart of the learning behind their own mixing deck using a range of instruments and vocals with a wide range of songs and artists at an affordable price point."
The app puts a range of controls at your fingertips, allowing you to:
Isolate or adjust the volume of individual instruments
Record your own performance into the mix and play it back to review
Loop a challenging section of the song
Adjust the speed and pitch to suit you
Use a click track to ensure you keep perfect time
Whether you're looking to rehearse with a 'real' band, record and review your progress, or record a very professional showcase of your skills, this app is the perfect way to improve your performance.