NYCGB Announce Two Exciting New Partners for its Young Composers Scheme
22nd April 2020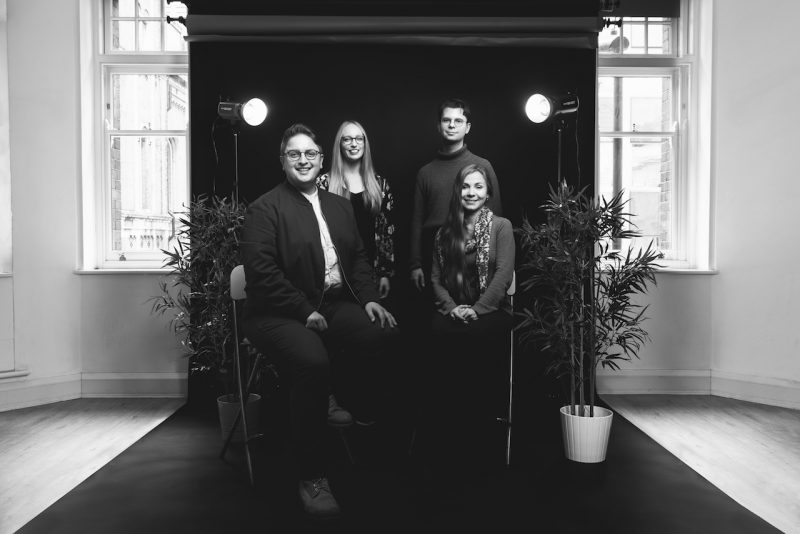 NYCGB is proud to announce two exciting new partnerships to its innovative Young Composers Scheme – with Steinberg Media Technologies as 'Technology Partner and Innovation Grant Sponsor' and Stainer & Bell, as 'Publishing Partner and Innovation Grant Sponsor'.
Steinberg will provide a unique package of in-kind benefits and financial support to the young composers and wider membership. NYCGB's 2019 and 2020 Young Composers and Fellowship members will receive free licenses and training for their Dorico Pro notation software, which helps to write music notation, automatically producing printed results of exceptional quality, playing it back with breath-taking realism. It is easy enough for anyone to learn, yet has hundreds of advanced notations, features, options and sounds to satisfy music professionals.
Steinberg has been providing award-winning, technologically advanced music and media production products for musicians and producers of music, video and film since 1984. The company is one of the world's largest manufacturers of music and audio software and hardware, with millions of users worldwide.
Under the new partnership Stainer & Bell will provide a range of benefits to the Young Composers Scheme including publishing and promoting four new works by young composers across both the 2019 and 2020 cohorts.
Alongside this, they will deliver a series of specialist workshops for the current young composers including a joint workshop with NYCGB Young Composers Scheme 'Technology Partner' Steinberg Media Technologies, on notation (preparing scores for publication), and further workshops on publishing, royalties, copyright and useful resources.
Founded in 1907, Stainer & Bell is an independent music publisher with a catalogue of choral, orchestral, vocal and instrumental music representing the highest achievements of British composers from the sixteenth century to the present, an extensive list of contemporary hymnody and religious song, and a range of collected editions that are internationally esteemed for their surpassing musical scholarship.
Daniel Spreadbury, Steinberg's Product Marketing Manager said:"Supporting young musicians as they develop their skills and confidence as composers and performers is crucial to us at Steinberg, particularly when music education has been facing challenges on every side. In this environment, the work of organisations like NYCGB is more vital than ever. We're delighted to be on board as their Technology Partner, funding Innovation Grants for two of the composers in the 2020 NYCGB Young Composers Scheme, and to play a small part in helping these exciting musicians get a stronger foothold in the profession."
Antony Kearns, Stainer & Bell's Managing Director, said:"We are thrilled to be named as the Official Publishing Partner and an Innovation Grant Sponsor for the NYCGB Young Composers Scheme. Stainer & Bell has a proud tradition of nurturing and supporting emerging composers, and we're especially looking forward to collaborating with these gifted young writers, and to publishing their music alongside the works of more established names in our Choral Now series."
Ben Parry, NYCGB Artistic Director and Principal Conductor said:"We are absolutely thrilled to have established these two wonderful and unique partnerships. Both organisations have a vast specialist knowledge and expertise that will be of huge benefit to the professional development of our talented Young Composers. We look forward to developing these exciting partnerships over the coming years."