Nominees announced for MEC Music Education Awards 2018
10th December 2018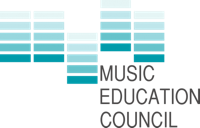 This year the Panel for the MEC Awards comprised Matt Griffiths (Youth Music), Fiona Pendreigh (MEC Chair elect), Claire Furlong (NYJO), Cameron Bray (Rhinegold) and Oliver Searle (RCS). Lincoln Abbotts (MEC Trustee, ABRSM) was the Chair.
As ever, the awards panel had a very difficult job considering the reports of the great work detailed in the award submissions. The MEC Music Education Major Award aims to highlight and share the very best practice in delivering music education. The following submissions stood out and were chosen to make up the Shortlist, from which the final winner will be decided:
Lincolnshire
This was an application that exuded music and energy from a Hub that has demonstrated strong leadership and real resilience. The Panel noted the innovate digital work that is taking place as well as specific projects including Samba-City and Sing Station as well as the thinking around progression routes through World music.
East Ayrshire
An application with partnership working at its heart – both in effectively sustaining and growing an existing portfolio and through some significant new activity this year. As well as noting specific projects, the Panel could see the effectiveness of taking a targeted data-driven approach to measuring effectiveness. East Ayrshire continues to be an exemplar of excellent practice in Scotland, demonstrating what's possible within a rural setting
Accent
With an operating model based on commissioning work, there was much evidence in the application of strong and careful leadership. The Panel also noted that there were effective strategies in place, helping to ensure continuation post whole class learning as well as good strategic connection with head teachers. Initiatives that caught the Panels attention included the strong links with Fodens and the Rovers of the World project. There is also an impressive stream of work supporting children in care.
Bristol
This application from a Hub that embraces the role of research, that continues to lead the way in both thinking and practice around access and inclusion. The Panel noted that strong and effective leadership has seen a true convening of local partners into the Hub, with everyone caught up in the ambition of the vision and practice. There is huge evidence of ongoing, ambitious work and much energy going into development of the venue.
Commendations – 'Proud moments'
In addition, for 2018 submissions were invited from music services and hubs to highlight that moment in the year which filled them with particular pride and which stood out as exemplary provision over and above what is commonly provided. The following submissions stood out for the Awards Panel for commendation and special mention:
Accent – for their work with looked after children; Plugged In – Pulling Together, an initiative assisted by Youth Music involving work across directorates within the Borough Council. A focus on students with behavioural needs and ensuring that they were involved in the planning sessions gave a targeted approach in a fully collaborative project
Devon – for their concerted effort for inclusion in Early Years; involving an Early Years Lead on the Hub Board and establishing a pilot project in partnership with Take Arts.
Key to success was the presentation of a selection of instruments, specifically packaged for Early Years settings, delivered to targeted locations across the county.
East Ayrshire – for their whole class strings programme, scaling up a great idea using additional funding from the Scottish Attainment Challenge. This project has been running successfully for a decade in one school and has now been rolled out to a further 8, including free access to instruments and lessons. Progression is on offer via a Royal Conservatoire of Scotland and Dumfries House initiative.
Lewisham – for their Partnership Lewisham Live exemplified collaboration amongst colleagues including and going beyond organisations working directly with music. Collaboration between art forms, as well as across different disciplines is a key part of the festival – enabling myriad organisations to think and act collectively in order to support access to music.
Portsmouth – for their Innovation. Driven by strong needs analysis, communities and overarching themes are identified. By way of example, a focus on addressing key environmental issues through singing – Big Cleaning linked to a national campaign and raising awareness of plastic pollution. Children also worked with council members to generate ideas for songs for Clean Air Day.
Sheffield– for their focus on Workforce development. Hubfest, funded by a national lottery grant, showed some exemplar CPD work including a mentoring programme to support 'musical collisions' between artists and young musicians.
Throughout Hubfest the skill set of colleagues within the music service and hub was drawn upon to develop new artists engaging with this festival – leading to real impact and legacy. We look forward to hearing about the festival in 2020.