Nominate young musicians for TrinityTalent
5th November 2019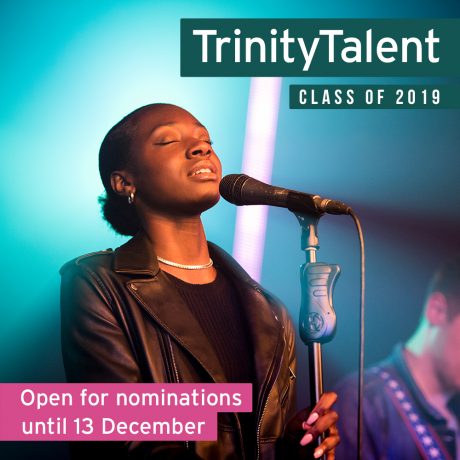 Trinity College London have once again teamed up with Voice magazine, the online magazine and platform for young creatives covering arts, culture, politics and technology, to shine a spotlight on young people in the UK who have achieved a Trinity music, Rock & Pop, drama or Arts Award qualification during 2019.
TrinityTalent | Class of 2019 is a celebration of young people who use their work towards achieving a Trinity qualification to extend their creative or personal development in a notable way. Nominations can be made in one of four categories:
artistic achievement
creativity
progress
leadership
In 2018, TrinityTalent just celebrated young musicians but in 2019 they're also calling out for nominations for Arts Award and drama students aged 13-25 in the UK. Teachers, parents and peers can nominate. All nominees will receive recognition from Trinity College London, and those selected for Trinity's Class of 2019 will also feature in an online gallery on Voice magazine.
Nominations close on December 13.
Find out more and nominate and see the Class of 2018 here.