Newham Music and ABRSM launch first London Centre for Certificate for Music Educators (CME)
11th April 2018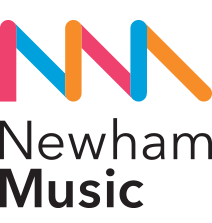 Newham Music and ABRSM have announced a new partnership to provide the first dedicated music teacher training course to be led by a London Music Education Hub.
The Newham Music CME Centre will support careers in music education through skills development and a nationally-recognised professional qualification, the ABRSM Certificate for Music Educators.
Newham Music and ABRSM are committed to making high-quality music education accessible to all children and young people. The CME programme will ensure that music educators are supported in their own skills development in order to provide the most innovative and effective music education. ABRSM will act as the validating body for the CME qualification.
John Bergin, CEO of Newham Music, is clear about the impact:
"The Newham Music CME, in partnership with ABRSM, will offer a valuable and relevant opportunity for all musicians and teachers working across the wider music education sector, from those new to the workforce to the most experienced practitioners. It will be an indicator of quality and will encourage best practice."
CME training is available to music teachers across Newham with immediate effect. From 2019, Newham Music will offer training to the wider music-teaching community throughout London.
Julie Sharpe, Manager for Teaching and Learning at Newham Music, is excited about the launch:
"Newham Music is passionate about supporting people to lead outstanding education, musically.  High quality creative arts educators are crucial for equipping our young people with the right skills for success in their future lives. For many teachers the Newham Music CME will accredit the outstanding skills and work they are already doing."
The Newham Music – ABRSM initiative has been created in partnership with Arts Council England and Creative Cultural Skills, and is designed to help support and develop the skills of music educators including instrumental and vocal teachers, classroom teachers and community musicians. It is a flexible programme with practitioners creating a portfolio of evidence based on their current teaching practice.
ABRSM's CEO Michael Elliott, explained why ABRSM is supporting Newham Music in the first year of the course delivery, and thereafter through course accreditation.
"ABRSM is committed to making high-quality music education accessible to all children and young people. The Newham Music CME programme is designed to support inspiring, motivational learning of relevance to music educators at all stages of their career. We are delighted to support and validate a programme of learning that will enhance the music learning experience for children and young people".