New Surrey Performing Arts Library appoints Project Manager
24th July 2019
NewSPAL is delighted to announce that Victoria Taylor has been appointed as Transition Project Manager, starting in June 2019. Victoria has over 9 years of professional experience in arts management, having previously worked for the Royal Northern College of Music (RNCM), Brighter Sound, Opera North, Manchester International Festival, Artis Foundation and the Voices Foundation.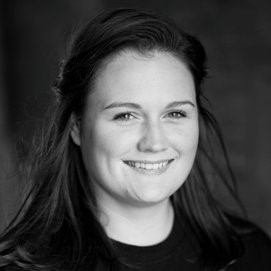 The Board and team at NewSPAL look forward to working with Victoria, who will lead the charity through the next phase of transition and support operational development over the next 9-12 months.
What is the New Surrey Performing Arts Library (NewSPAL)?
 For decades, Surrey County Council has been running a performing arts library for its residents, including hiring out sheet music and multiple sets of plays, often used by choirs, instrumental groups, drama reading groups, youth theatres and amateur theatre groups in the county and beyond. The collection is one of the largest in England.
18 months ago, it was seriously threatened with closure due to Surrey County Council budget cuts. Residents, whilst sympathetic to their council's difficulties, were not prepared to see this collection dispersed or closed and so have fought to take on responsibility for the performing arts library themselves.
A new, user-led charity, set up in January 2018, was finally given the go-ahead by Surrey County Council in February 2019 to set up a new performing arts library and receive the collection (on loan until ownership can be permanently transferred).
Woking Borough Council has already offered premises to house the new facility free of charge. Whilst waiting for the building to be made ready, NewSPAL needs to raise £125,000 for the transition and transfer the entire collection of over 200,000 items to a new online catalogue, employ specialist librarians and more.
How the public can help –
By donating or fundraising – 60% (£70,000) of the £125,000 target has already been raised
By signing up to volunteer – many helpers will be needed in the short term to support the move to a new building and to a new online catalogue
For more information and to support NewSPAL: https://www.newspal.org.uk/support-us.html
Victoria Taylor, Transition Project Manager, victoria.taylor@newspal.org.uk.