NCO-GB announce their 2022 programme
9th February 2022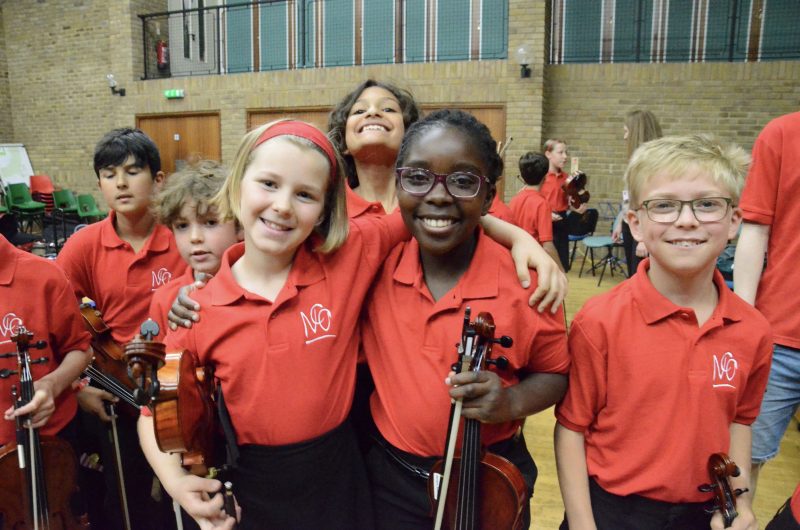 The National Children's Orchestras of Great Britain has announced their 2022 programme, sharing details of the incredible activities, artists and repertoire in store for the 600 remarkable 8-14 year old young musicians who will take part this year.
NCO's 2022 programme brings together remarkable young musicians aged 8-14 into three National Symphony Orchestras for residential orchestral activity and into its new Projects programme, made up of four regional ensembles that meet for orchestral weekends.
The National orchestras will champion great music from both the best and least known composers, with themes from Fire and Water to Sensational Sights, Fantastical Frights. Projects ensembles will start the year toe tapping and finger clicking through their music and a new body percussion piece. They will work alongside guest artists including Nate Holder, Jess Gillam, Katie Stillman and Aaron Akugbo.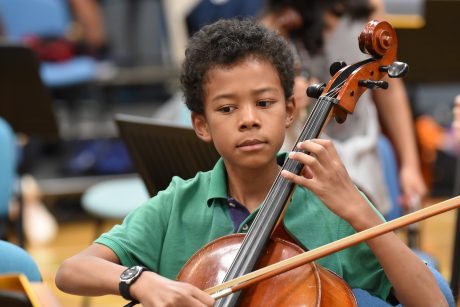 Inspired by its hugely successful online activities during the pandemic, NCO has transformed its programmes to provide not only the highest quality in-person orchestral coaching but also a range of complementary, creative and inspiring digital events and resources. This hybrid programme will expand and enrich musical learning. For the first time, being a Member of NCO will be more than residentials or orchestral weekends, it will also be an opportunity for NCO and young musicians to connect with each other across the year, a huge length of time in a child's life.
For the children who are Members there are opportunities aplenty – to develop their playing and musicality, to discover their creativity, to work with incredible tutors, artists and conductors, to learn vital wellbeing skills, to find their voices and to celebrate the joy of making music with others.
Catherine Arlidge, Artistic and Educational Director said:
"We are back and live again, 2022 at NCO sees the really ambitious return to in-person music making. Over 600 exceptional young musicians will be participating in 6 National residentials and 8 regional Project weekends. Our teams will include 9 remarkable conductors, over 75 music tutors and we will be performing music by 50 hugely varied composers. Plus, we have the biggest line up yet of guest artists and amazing role models, in Nate Holder, Jess Gillam, Katie Stillman, Simmy Singh, Aaron Akugbo and Jennifer Pike. 
Events of 2020 and 2021 have taught us so much about digital potential, about the needs and desires of our young people and also about equity and diversity. This learning is growing and is now embedded in everything we do. For our young musicians, who have missed so much, we couldn't be more delighted to be facilitating such an action-packed year of learning, creativity, friendship and musical joy."
NCO will get to know the musicians of tomorrow – the many who will excel as professional musicians and the equally important children who will take the limitless benefits of musical learning into every aspect of their lives outside the music industry. The digital part of the programme will include tutor videos, sectionals, socials, guest artist webinars, opportunities to explore wellbeing, child voice and creative challenges.