NCO-GB Announce New Trustees and Open 2022 Auditions
19th July 2021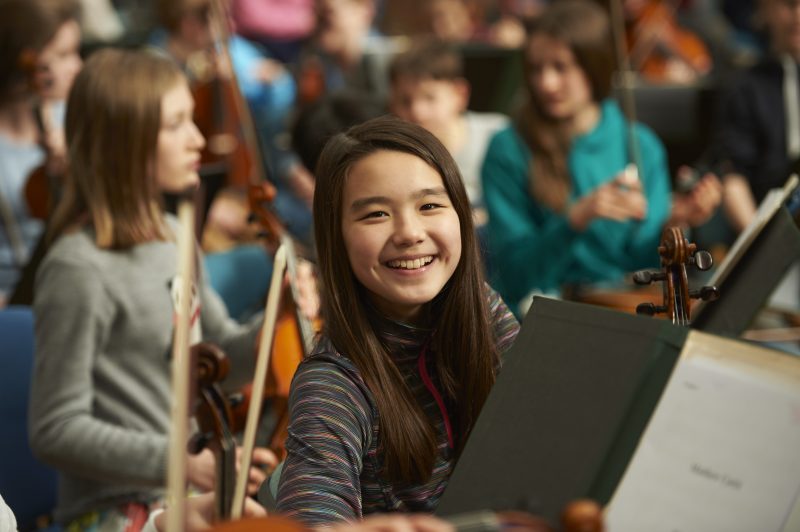 Following an extensive, open selection process NCO-GB (National Children's Orchestras of Great Britain) is pleased to welcome Rosie Benneyworth, Beth Higham-Edwards, Kadiatu Kanneh-Mason, Lucy Maguire, Uchenna Ngwe, Letty Stott and Christine Wu as new trustees.
They will join current trustees (Janet Baker, George Caird, Miranda Francis, Fiona Harvey, Jonathan Mayes, Louise Mitchell (chair), Will Norris and Bran Weir). Each of them will bring their knowledge, expertise and lived experiences to inform and oversee the direction of the charity as it focuses on excellence, diversity, creativity, child voice and wellbeing for the UK's finest young musicians.
Sophie Lewis, Managing Director, said:
"Catherine Arlidge MBE (Artistic and Education Director) and I are delighted to welcome NCO's new trustees. We are looking forward to learning from them and with them as we bring our distinctive new strategy to life. We would particularly like to thank retiring trustees Clare Thompson, Andrew Kemble, Howard Williams and Charles Bligh for their long-standing dedication to NCO and their unerring support of our leadership"
The 2021 NCO digital programme recently came to a close where over 600 children took part in more than 450 live sessions with support from over 80 NCO freelance professionals. The final sharing of the programme is available on the NCO YouTube channel alongside the NCO Online multi-track performance of 'On The Move' written by Ryan Linham and can be watched here.
Alongside the new trustees announcement, NCO is pleased to share that auditions for 2022 membership are now open. As well as returning to in person orchestral activities, NCO's programme will be strengthened by everything they have learnt from their digital programmes in 2020 and 2021.
NCO are more committed than ever to providing inspiring, energising, transformative and fun experiences for as many young musicians as they can and they are interested to hear from all young musicians with promise, whatever their background, schooling or circumstances.
Both the NCO National and NCO Projects 2022 programmes offer talented young musicians access, by audition, to high quality orchestral learning experiences. Members will learn from exceptional NCO tutors, experience the joy and power of playing in live ensembles and will enjoy getting to know their fellow young musicians.
It is free to audition and all auditions are submitted via a pre-recorded video.
To be able to audition, you need to be 8-13 years old on the 31st August in the year you apply.
To audition you must submit a recording of you playing two contrasting pieces, around 2-3 minutes each. Older musicians on violins, cellos, and trumpets may also need to prepare orchestral excerpts.
Further details including how to apply can be found here. The application deadline is Tuesday 14th September, 9am and then young musicians submit a video audition by Friday 1st October.