#MusicMark10: '10 Things' in Reflection – How Music Changed the Way I Learn
2nd June 2023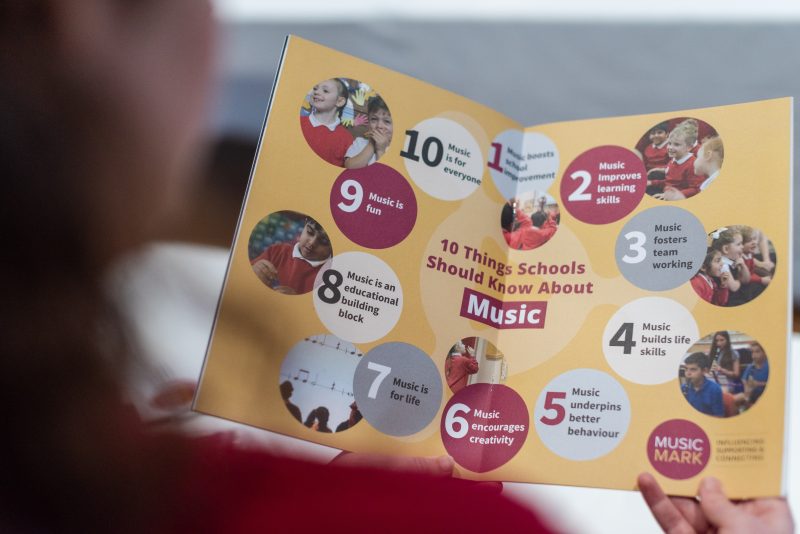 In March 2020, Music Mark launched their advocacy campaign, "10 Things Schools Should Know About Music", or '10 Things' for short.  Three years after its launch, second year Cardiff University Music and English Literature student Julia takes a look at the campaign as part of Music Mark's 10th birthday blog series reflecting on the last decade in music education. Julia explores how music in schools helped her in other subject areas, as well as it continuing to be relevant in her adult life outside of music.
So, what is '10 Things Schools Should Know About Music'?
 '10 Things' is an advocacy campaign which explores and promotes ten of the many benefits of musical learning, from the fun it brings to its ability to develop learning skills. Equipping schools with a downloadable information booklet and poster, the campaign encourages schools to advocate for and share the importance of music with students, parents, governors, teachers, and the wider school community. Following the launch, the hashtag #10Things encouraged people to join the conversation on social media and celebrate the power of music in their own lives, whilst a weekly Music Mark blog series explored each of the ten topics in further detail.
Whilst on my placement with Music Mark, the '10 Things' campaign caught my eye and I decided to reflect on how it applied to my experiences of music education in school and beyond. Although I have made the choice to study music in my further education, I have no doubt that music as a subject has influenced many other areas within my time at primary school, secondary school, and sixth form. It has given me skills that I didn't even realise I had developed and now help me in my adult life. Music Mark's '10 Things' is a testament of that, proving the value of music education for all throughout childhood and into adulthood. After all, music is everywhere, so everyone should have the opportunity to discover what it means to them.
'10 Things' and Education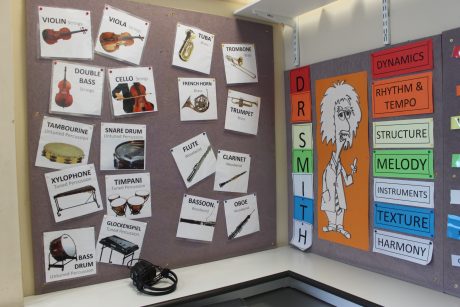 I have always found maths difficult. I struggled with grasping concepts that could only fall within a binary of 'right' or 'wrong', especially when I didn't know how I was wrong. Yet, being introduced to music at school led to me realising that I could do it when looking at these concepts from a different angle. I was surprised upon realising how much overlap there was between a subject I enjoyed and a subject I didn't enjoy. Rhythm, intervals, scales, and many other building blocks of music are rooted in maths, yet the expressive and creative element of learning music meant that I could develop these cognitive skills in a way that didn't stress me out like I would if I was in a standard maths lesson. Music is also much more subjective than it is objective, making my mistakes less disheartening! Working towards a final product that I could enjoy was motivating to me to overcome these mistakes more than simply solving a mathematical problem. In short, I've certainly found it true that music can improve learning skills and be an educational building block.
'10 Things' and Enjoyment
'10 Things' also stresses that music is fun and encourages creativity. Indeed, I certainly would not have chosen a degree in music if I didn't enjoy it! Some of the best memories I have in school were performing in recorder groups with my friends in primary school, to mastering the music theory behind Beyoncé's 'Halo' in my A Level class. Music in school is beginning to mean much more than just Mozart, providing an accessibly enjoyable experience for everyone. More and more young people are enjoying music education because they can learn about the music that they listen to in their spare time as well as learning about different areas and genres of music they never have been exposed to before, and as learning to play it themselves, which is extremely exciting and engaging.
'Ten Things' and Beyond
Many of the skills I use in the English Literature side of my degree, as well as in my wider adult life stem from those I learnt and developed in music. I've found that time management and organisation is key when meeting deadlines and keeping to a schedule while at university and living alone for the first time. Practice is a massive part of learning an instrument, which requires self-discipline, time management and organisation – something I had been doing from primary school. Being responsible for success and development in a subject from a young age was the key to getting through my GCSE and A Levels as a whole. Pushing yourself towards a goal in spare time and lesson time is extremely rewarding for young people and '10 Things' certainly celebrates and highlights that fact.
Even if music doesn't become your career, it can still hold tremendous value in adult life. Music, after all, is for everyone, and everyone should have the opportunity to access it and reap the benefits of it for heart and mind. This is why music is such an important building block in education and should not be overlooked.
By Julia Cusworth
Explore the '10 Things Schools Should Know About Music' campaign here, and download your own booklet and poster.
---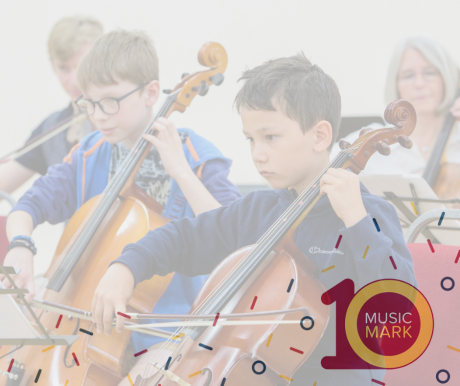 As we mark Music Mark's 10th birthday, we would love to hear your experiences and highlights of music education from the last decade too, whether you are a student, former student, or teacher. Maybe you used the '10 Things' resources yourself, or shared them with your school? Share your reflections on social media using #MusicMark10 to join the conversation!