Music Unlocked: Guidance for Schools and Music Providers as the lockdown eases.
3rd June 2020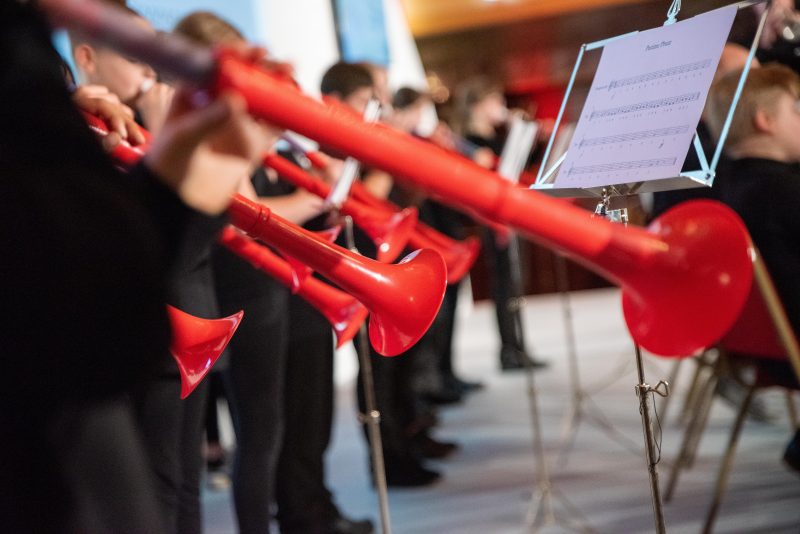 "The vital role of music and the wider arts in supporting mental health, social engagement, and learning in children is well recognised globally, backed by high quality scientific data. This role of music is more important now, during a global crisis, than ever, given the wide-ranging challenges being faced by children and families. But it is crucial that activities are promoted in a safe way. The guidance published here provides clear recommendations so is very much welcomed."
Dr Daisy Fancourt, Associate Professor of Psychobiology & Epidemiology / Wellcome Research Fellow
Lockdown is easing in England, as more pupils return to school music is undoubtedly a key way they can be supported.  The music education sector has become a leader in providing meaningful, two-way engagement with schools, students and parents throughout the pandemic and going forward music is more necessary than ever to children's education and wellbeing. There is support available from local music education providers and Music Mark Guidance, first released on 1st June, provides key advice on how music in schools can happen safely going forward.
Music Mark has worked alongside independent Music Education consultant Gary Griffiths to compile the guidance. The guidance will be useful to Schools, Music Teachers and Music Education Providers. All three of the available documents are 'live'. Meaning they will be reviewed as often as more research comes to light to make sure we are providing as clear and helpful guidance as we can.
There is a short, simple guide for schools (primarily aimed at helping headteachers and governors understand that musical learning can and must be part of the curriculum as pupils return to school), a more detailed guide for music providers (which school music teachers will also find useful), and a 'literature review'.  This last document simply links to all the research we have found for those who want to go to the source material for more in depth reading. The ISM has prepared guidance which may be of further use to private teachers and for schools. The Association of British Choral Directors has released advice and guidance which will be of specific interest to those responsible for choirs.
We have reviewed academic studies, and consulted our Members, the Music Teachers' Association, the Music Industries Association, the Incorporated Society of Musicians and the Musicians' Union, as well as individual sector experts, headteachers and teachers in compiling the guidance.
The Music Education sector has shown great resilience and creativity throughout the pandemic as music making has continued online and at home. Few music education providers are expecting to get back into schools straight away. Some in the education world have stated that they do not expect schools to be fully back to normal before September 2021. However, music education will undoubtedly play a crucial part for schools looking to provide their pupils with a meaningful and balanced curriculum. The guides and the fantastic work being done online show that though Music Education may change it can and must be offered to all pupils.