Music Mark welcomes the publication of the government's Model Music Curriculum for England
26th March 2021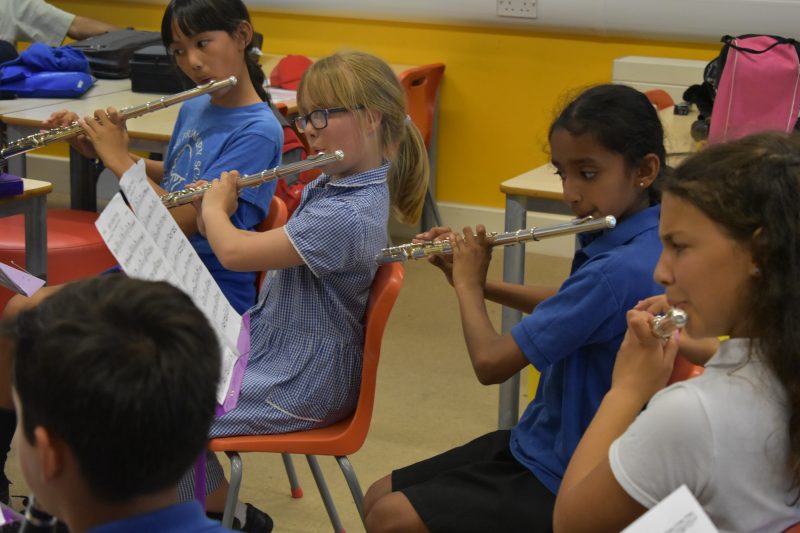 The government has today published the long-awaited Model Music Curriculum, which provides guidance to teachers on ways to deliver the English National Curriculum for the subject. Recommending that every pupil from Year 1 to Year 9 receive at least an hour of music every week, the document demonstrates the government's support for the teaching of music in schools.
The publication follows two years of development work and consultation, involving an Expert Panel representing a broad cross-section of the Music Education sector. First meeting in January 2019, a number of Music Mark Members sat on the Expert Panel, including leaders and partners of music education hubs as well as the head and music coordinator of a Music Mark School. Bridget Whyte, CEO of Music Mark, was also invited onto the Expert Panel on behalf of the charity's membership.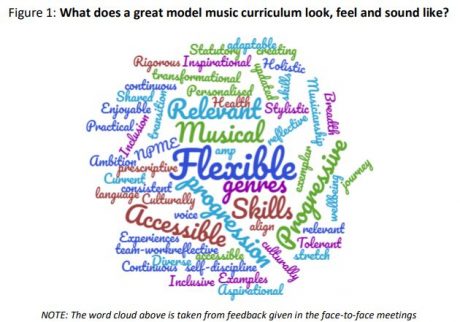 To ensure an accurate representation of the membership's views to the panel, Music Mark consulted its membership in face-to-face meetings, small working groups and with a school's survey. In total, there were over 230 participants in this consultation, over 60% of whom were classroom teachers. A report outlining the recommendations from this consultation were published and shared in May 2019 and can be found here.
85% of teachers surveyed stated they saw value in a Model Music Curriculum
Notably, an overwhelming 85% of teachers surveyed stated they saw value in a Model Music Curriculum to help deliver their music provision, making today's publication a valuable and positive development.  Of course, whilst the Model Music Curriculum sits alongside the national curriculum as a model only, to read of the government's commitment to ensuring music in the classroom is nonetheless significant.
For instance, the publication includes practical recommendations such as ensuring all children receive at least one lesson a week in music from the start of Key Stage 1 until they complete the three years of Key Stage 3. It also provides guidance to support progression and the importance of singing, listening, composing and performance. These are important in ensuring a high-quality music education for all children and young people; a message at the heart of Music Mark's ethos.
Following the release of the Model Music Curriculum, Music Mark will support its membership – which includes over 5,000 schools and 99% of the Music Education Hubs in England – to interpret the guidance. We are planning to provide training for teachers and curriculum leads within Music Services and other Music education organisations in partnership with other national bodies in due course, noting that it is likely that no school is going to refresh their music curriculum in light of the publication of this new guidance before the end of this current academic year.
In the meantime, on 21st April, Music Mark members are invited to come together to meet and discuss the role of Music Education Hubs in supporting schools in light of the publication of this document, and the clear statement within it that schools should play an active role within the local hub partnership.  Speakers at this virtual meeting will include Expert Panel members Simon Toyne (President of the MTA and Director of Music at DRET), Carolyn Baxendale (leader of the Greater Manchester Music Education Hub and head of Bolton Music Service) and Hannah Fouracre (Director of Music Education for Arts Council England).  Additional speakers will be announced in due course.
To attend this meeting, please register here.
In addition to the announcement of the Model Music Curriculum, Music Mark is delighted to read confirmation of ongoing funding for Music Education Hubs for the next financial year – April 2021 to March 2022.  This announcement, whilst coming very late, is welcomed at a time when Music Education must be at the heart of learning for all children and young people as they return to school following a year of disrupted schooling.  Hubs provide support and enhancement activities to schools, including whole class instrumental tuition which enables pupils to learn a musical instrument.  However, it is noted that this further year of standstill allocation for Hubs falls short of recognizing the importance of keeping pace with both inflation and pupil numbers and we would encourage the government to consider carefully how it expects music education to thrive when funding for the wider offer which supports the curriculum provided by schools is, in real terms, being reduced year on year.